Nov. 23-Dec. 6, 2015
Austin Chasse
[email protected]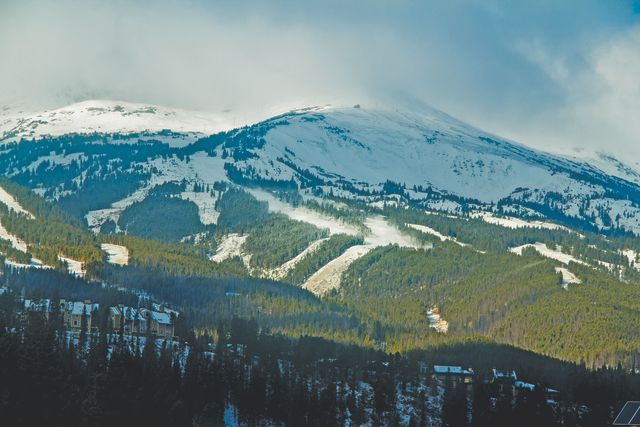 Oh, the weather outside is frightful, but the mountain sides are so delightful, and since we need the snow, let is snow, let it snow, let it snow. While everyone is huddling by the fire, skiers and snowboarders are taking to the slopes.
Here's a look at three resorts that have opened for business this winter.
Keystone
When I went, Keystone had four runs open, all of which were on the north side of the mountain. From early morning to around noon, the snow was decent, but after lunch, the snow iced over and became a skating rink. Keystone had a 51-inch base. But without some sharp edges, you'll find yourself taking at least 20 feet to turn and 50 feet to stop.
The only south facing run in Keystone is their terrain park, which has some awesome features. The park was almost all rails with a single jump at the end.
Unfortunately, the single chair-lift was packed, creating a 45-minute wait.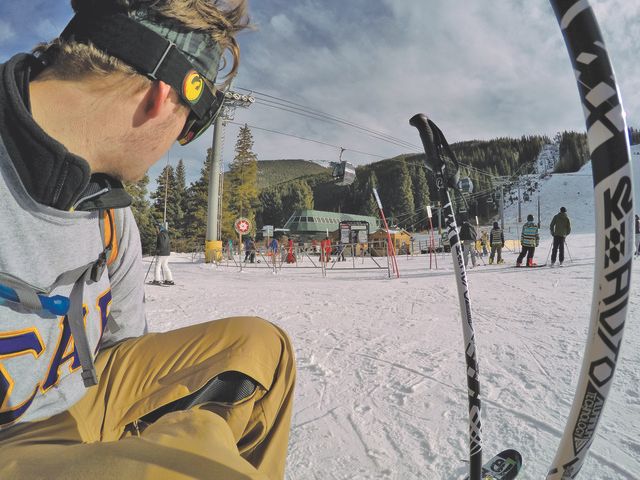 Toward the end of the day, around 1 p.m., the lift lines dwindled down to 15-minute waits, and eventually became a five minute line.
The icy slope conditions created a difficult leg workout.
Arapahoe Basin
Arapahoe Basin at the time had only one lift open and one run. A-Basin turned out to be an uneventful trip on the slopes. The lift lines took 45 minutes to get though, and single lines weren't any better.
Rocks covered the run and the park only had two rails. Luckily, the snow was in great conditions for this early in the season, soft and kind on the knees.
I visited on Halloween weekend, where the festivities were incredibly alive. At least five wild Pikachus were spotted, a very unusual habitat for their species. Bananas ran around and danced to live music for most of the opening day.
The festivities made for a very joyful day, even when the lines and skiing lacked in excitement.
Breckenridge
Breckenridge was by far the best of the three resorts I visited this season.
Three lifts and five runs were open.
All of Park Lane was open, unlike previous seasons, where only the first three jumps and a couple rails were available.
For park rats, it was a nice treat to have such a diverse choice on jumps and rails. The snow wasn't bad, either. With a 53-inch snow base, the snow was soft and well-packed.
The only down side, like all resorts at the beginning of the year, was how crowded it was. Breck is normally crowded to begin with, but on opening weekend, it's so much worse when riders are funneled down to three lifts.
I hiked park all day like I normally do to avoid lift lines, but it's always nice to take a lift and give your feet a rest.
But when you have to wait 30 minutes, you might as well get out and enjoy the terrain.