The sport is international. It knows no gender. No race. No religion. It only knows knock-outs and submissions.
Mixed martial arts is the fastest-growing sport worldwide, and the Ultimate Fighting Championship is quickly becoming the fastest-growing promoter for athletes interested in the sport. It is also the least discriminatory, because there are no barriers based on people's physical characteristics.
If you constantly dominate in the ring, you will move up from amateur fights to professional fights, making it a meritocracy available to anyone who will put in the work. That is why the largest pay-per-view fights ever have included a diverse group of fighters.
And it's only growing.
To join the UFC, fighters are invited to apply on their website, where they will be considered by Dana White, the president of the UFC, for shows like "Dana White Looking for a Fight," "Dana White Contender Series" or the UFC itself.
There are other fighting organizations like Bellator, One Championship and Zuffa, but the UFC is the largest. It has worked its way to becoming a pay-per-view event, something the other organizations have failed to accomplish. The UFC is so popular that fans mistake it for being the name of the sport. "I train UFC" is now a running joke.
The first UFC event was in 1993. The idea behind the sport was to pit martial arts styles against one another to see which one was the most elite (Brazilian Ju-Jitsu was the winner).
At first, it was a male only sport. White famously insisted for years that women would "never" be included. He later regretted his words and has since worked to turn women fighters into superstars.
     In 2012, Ronda Rousey became the first woman to sign with the UFC and the biggest star the company has to date. She knocked out opponents within a matter of seconds, which drew eyes to her. She even became an action star in the Fast and Furious franchise in "Furious 7."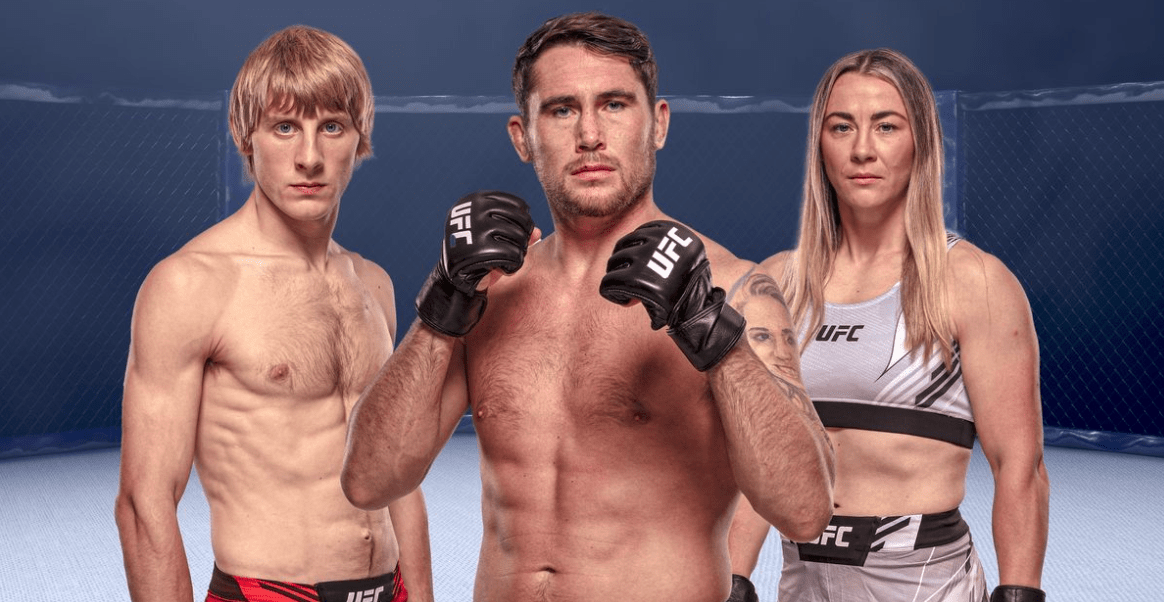 Rousey was the catalyst that helped turn the UFC from a man's league to an equal promoter of both male and female fighters.
Now the organization promotes women's fights on nearly every major card. According to White, there is no difference between men's and women's fights. "They fight the same style, they fight everything and even the pay," he said at a Hashtag Sports session in 2019. "At the time Ronda Rousey was here, she was the highest paid fighter in the UFC."
UFC fighters have a basic salary structure when they sign a contract for a certain number of fights. There are three tiers that fighters sign to: low, middle and high. This is all dependent on experience and the size of fan bases. There are also bonuses that a fighter can get, including win bonuses, fight of the night or performance of the night bonuses and pay-per-view-bonuses.
Overall, women make less than men in the UFC, but this is mostly due to the pay-per-view bonus since most women don't have the same level of audiences purchasing for their fight.
Currently, Amanda Nunes, a Brazilian fighter, is the reigning champion of the women's Bantamweight and Featherweight divisions. She is also recognized as the best woman fighter ever. Despite that, Nunes made 30 times less than Rousey in their fight despite winning the match. This proves that the pay gap does not exist for sexist reasons but is based on who can get the most eyes focused on them.
Outside of gender, a lot of the UFC's top fighters have been fighters of color or of international backgrounds.
In 28 years, there have been nine African American world champions — not including Black fighters who are not American.
Current UFC Heavyweight Champion Francis Ngannou is from Cameroon, a west African country. Israel Adasenya, a Nigerian-born New Zealand professional fighter, is the current UFC Middleweight Champion.
And arguably the best fighter of all time is Russian Kabib Nurmagomedov. He held the longest-reigning UFC Lightweight Champion title. He recently retired, but he is more proof that this sport does not discriminate based on anything besides skill.
Daniel Cormier, Jon Jones, Anderson Silva — the list goes on and on. The UFC does not discriminate.
The biggest crime the UFC has is that all fighters are underpaid, especially when comparing it to boxing and other sports in general. The organization takes way more than what fighters could receive. It is a sport that involves a lot of risk both mentally and physically. They should receive way more than they currently get.
But if anyone claims that the organization is discriminatory, in its current state, they would be wrong.