On May 1, 27 volunteers, most of whom were UCCS alumni, volunteered to plant trees near the Mountain Lion Fieldhouse and the Ent Center for the Arts.
The event was organized by the Office of Sustainability, the Outdoor Services Team, the Office of Alumni Relations, University Advancement, City Forestry, Colorado Tree Coalition and Harding Nursery.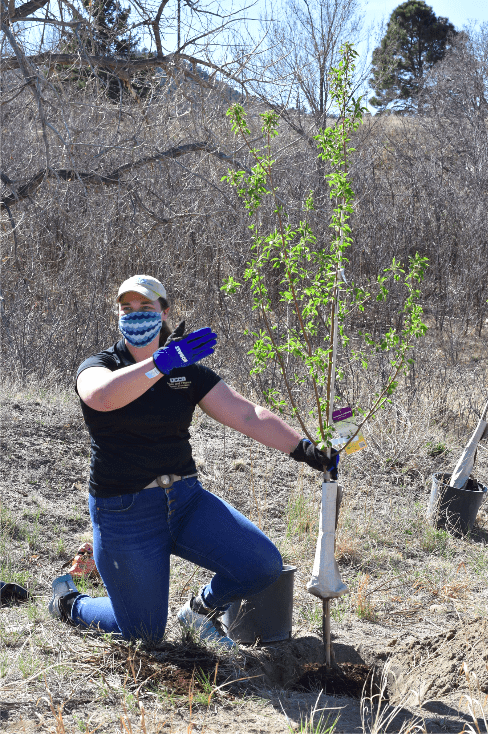 Interim Director of Sustainability, Kimberly Reeves, demonstrated to volunteers how to properly and safely plant a tree.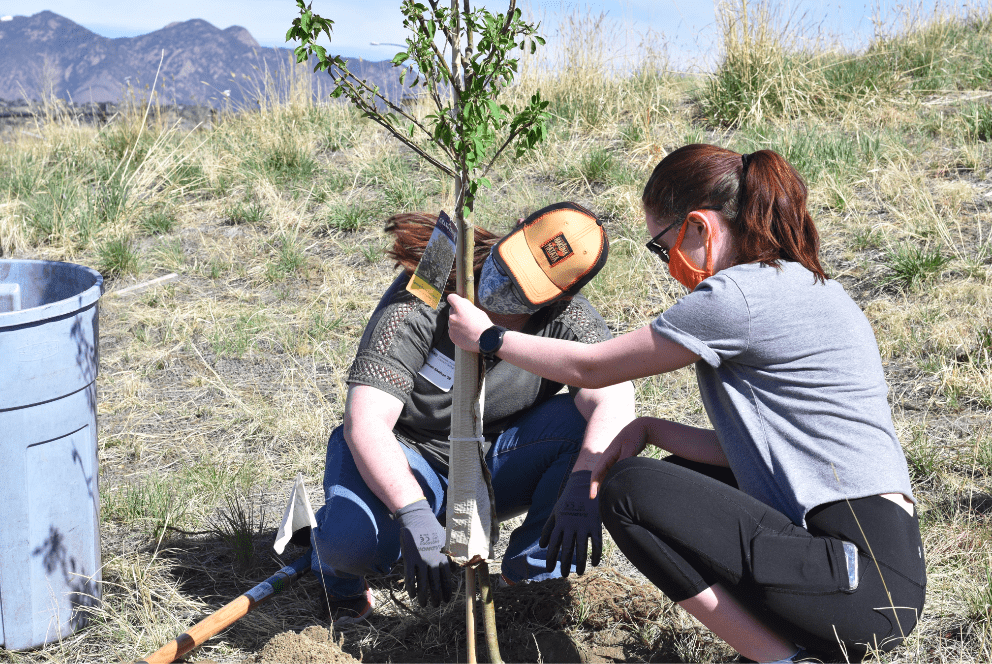 Since April 24, 150 trees have been planted on campus in honor of Colorado Springs' 150th anniversary. The city of Colorado Springs intends to plant 18,071 trees across the city by July in reference to the city's founding year of 1871.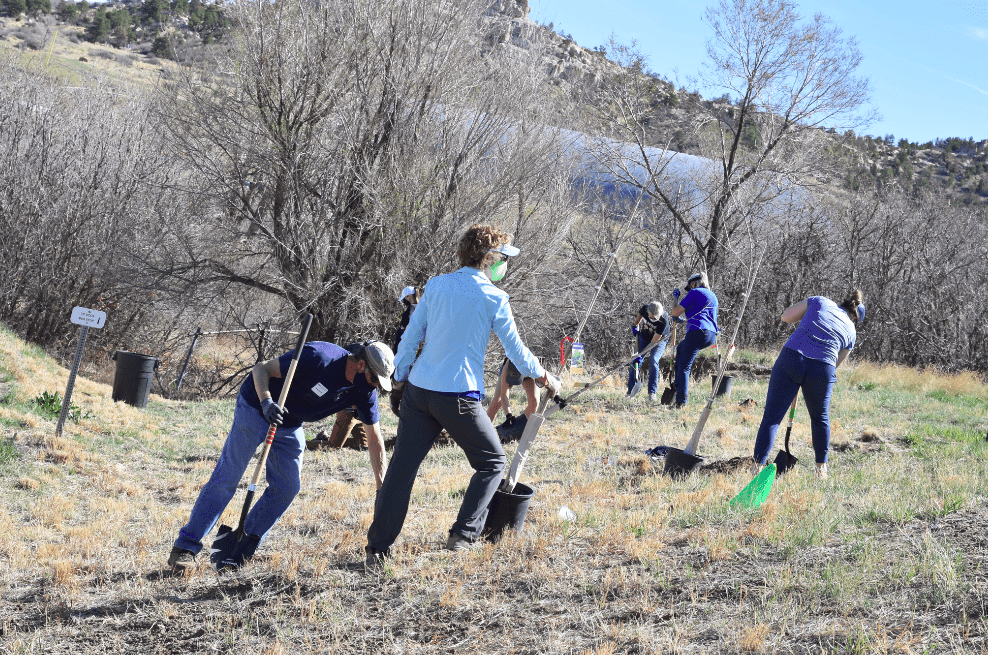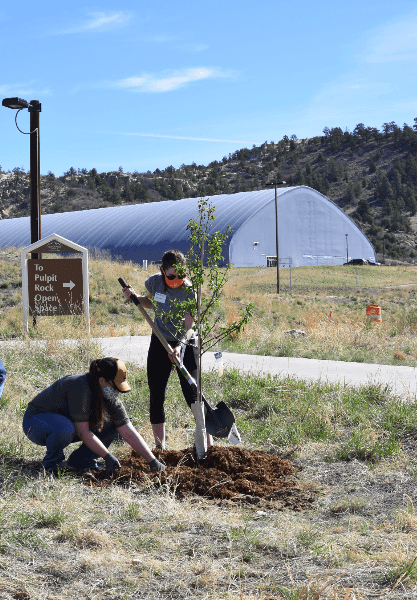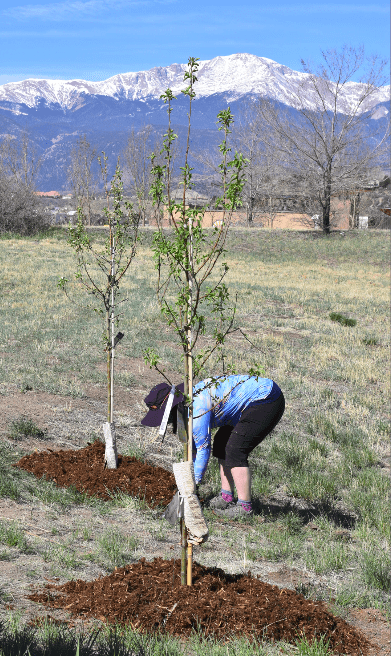 Citizens of Colorado Springs can participate in the COS 150 tree challenge by visiting the Colorado Springs website. Members of the UCCS community can learn more about how to get involved through the UCCS Office of Sustainability webpage.