Oct. 5, 2015
Rachel Librach
[email protected]
With the increase in social media and electronic device usage, some people believe human interaction is in the past. But others see human connection, just occurring on a different level.
Contemporary artist Jane Lackey illustrates human behavior in her exhibit "Points of Contact," featured at GOCA 121 in downtown Colorado Springs through Oct. 24.
"Lackey is really interested in our social behaviors and finds ways to visually document what she's observing," said Nicole Anthony, community cultivation director of the Galleries of Contemporary Art.
"She noticed, through our cell phone data, that we are creatures of habit and end up going to the same places over and over."
Anthony added that Lackey likes to document this data in a very graphical representation.
"We create these really interesting patterns when you look at how we move and interact with one another."
The main materials Lackey incorporated in her art are handmade papers, tapes, threads and paints.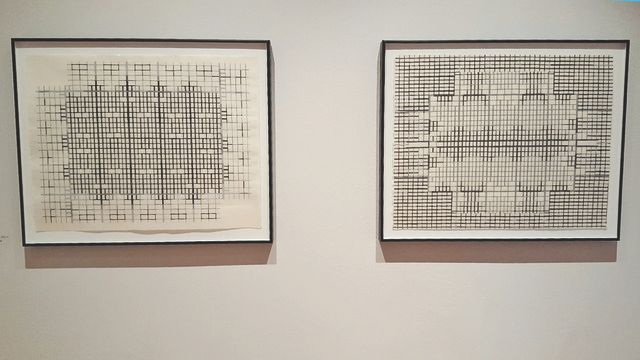 "She uses these very simple materials to try and visually represent these really intricate and dynamic social interactions through physical space," Anthony said.
Some of the pieces in the exhibit have taken Lackey years to put together. Anthony said one piece titled "Trans Location: Call and Response" started in 2010.
"Many people who came through the exhibit are often floored by the amount of detail and layering Lackey has put into her work."
She added that Lackey hand carved and stitched everything herself.
"You can see how she meticulously pays attention to detail. Often times, audiences find her art work soothing and cathartic to study," Anthony said.
Lackey has traveled around the world and showcased her art in several museums, including Loranger Art and Architecture Center in Detroit, The Wellcome Trust in London and I Space in Chicago.
She is inspired by many cultures in her art, and was particularly attracted to the Japanese delicate and handcrafted paper and the meticulous detail put into their culture's art, according to Anthony.
In addition to documenting her own observations, Lackey set up two rooms within the exhibit for audience members to write down their own thoughts and form their own connections.
"She is inviting you, the viewer, to make your own mark and participate in the exhibition and interact in the work itself," Anthony said. "She wants you to sit and think about the patterns and movement and create your own pattern to add to the wall and the exhibition."
The exhibit constantly changes and allows people to document their own experience.
"She is inviting dialogue and opening it up to the fact that simply by coming to see her work, you have participated in an interaction and have formed a connection," she said.
To find out more about the artist, visit http://www.janelackey.com or to view the exhibit, go to the GOCA 121 exhibit in downtown Colorado Springs. The exhibit will be open for viewing until Oct. 24 and is open from noon until 5 p.m. Wednesday through Saturday.
The Lowdown

What:
'Points of Contact'

Where:
GOCA 121
(121 S. Tejon St.)

When:
Through Oct. 24
Wednesday-Saturday
Noon to 5 p.m.

How much:
Free to students