President Joe Biden's policies regarding student loan forgiveness and tuition-free schools will see direct impacts for college students, including the UCCS community.
Recently, Biden upheld an order enacted by former President Donald Trump from March 2020 that gave emergency aid to millions and put a hold on student loan payments.
Biden extended this order until Jan. 31, 2022.
According to a NY Times article on the extension order, "More than 40 million borrowers have federally held loans, and during the moratorium, they have been interest-free and not subject to repayment or penalties for nonpayment."
Moratorium refers to the temporary suspension of an activity; in this case, it means the temporary hold on student loan payments.
The article further goes on to state that, "…the Education Department estimated that borrowers saved about $5 billion per month on loan interest."
These policies directly affect UCCS students. Jevita Rogers, senior executive director of the Office of Financial Aid, Student Employment and Scholarships, spoke to how these policies would translate at UCCS.
     "​​The pause includes the following relief measures for eligible loans: a suspension of loan payments, a 0% interest rate, and a stopped collection on defaulted loans," Rogers said via email.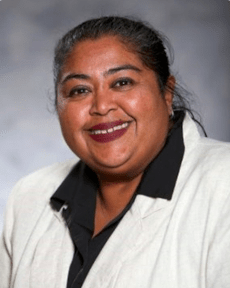 She continued, "Most currently enrolled students would not see any difference in what they currently have as the student loan payments are mainly for students who are not enrolled – either they graduated or have dropped below half-time enrollment."
Rogers also said, "The UCCS aid office will always assist students with questions about how loan repayment works, however, if a student is unable to make the payments that will resume in February 2022, it would be best if they reached out to their loan servicer to find out about other payment postponement options such as loan deferments and loan forbearance options, which are linked off the financial aid loan section or by going directly to the Federal Student Aid website."
In addition to extending Trump's order, Biden began a round of loan forgiveness for students of certain institutions.
According to a CNBC article, "His targeted aid was created to protect people from being defrauded by schools engaging in misconduct or violating certain laws, such as falsely claiming guaranteed employment or incorrectly telling students that credits would transfer to other colleges. Other debt has been canceled for students with total and permanent disability status."
Regarding student loan forgiveness for other students, according to CNBC, "The president is currently waiting on reports from the Education Department and the U.S. Department of Justice that will outline their thoughts on the legality of forgiving student loan debt through executive action."
According to Biden's website, his educational plans are to "invest in community colleges and training to improve student success and grow a stronger, more prosperous, and more inclusive middle class."
The website also lists, as one core area in his higher education plan, his goals to "strengthen college as the reliable pathway to the middle class, not an investment that provides limited returns and leaves graduates with mountains of debt they can't afford" and "support colleges and universities that play unique and vital roles in their communities, including Historically Black Colleges and Universities and Minority-Serving Institutions."
     Students can find resources to better understand student loans and executive education polices through the Office of Financial Aid.