Caitlyn Dieckmann will be graduating this semester with a double major in political science and psychology. She started at The Scribe in Fall 2019 as a reporter and has been the news editor since Spring 2020. Caitlyn shared some insight into her time at The Scribe and plans for after graduation.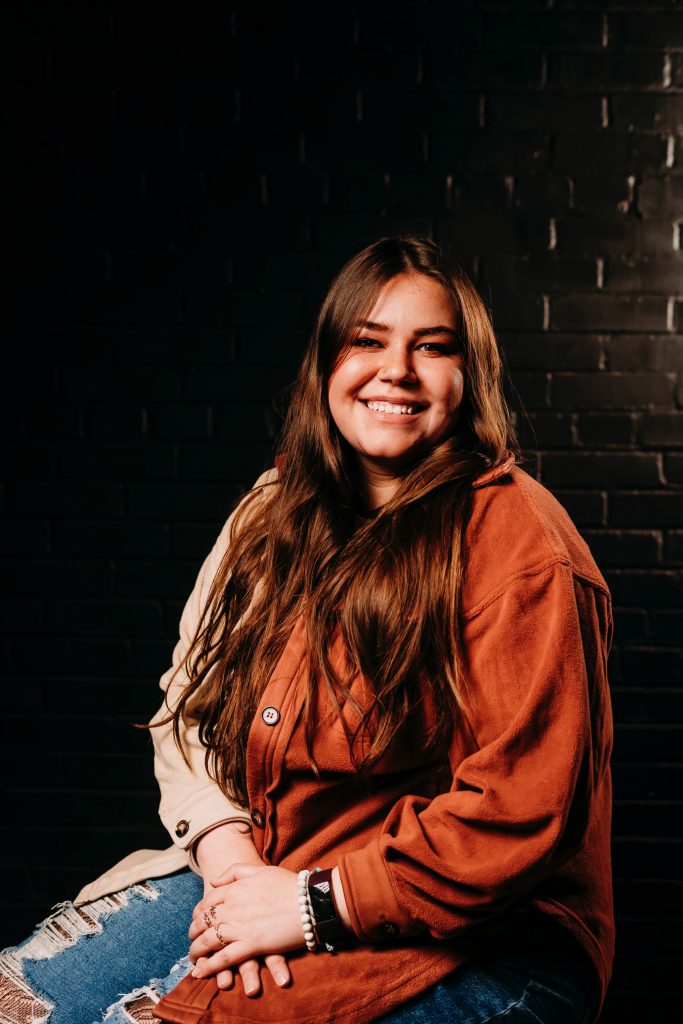 What achievement are you most proud of from your time at The Scribe?
I am very proud of having been able to serve the Scribe as the news section editor for the past three semesters. I think I've done a good job keeping stories relevant to UCCS and guiding new reporters up to leadership roles if they wished to pursue them. The news section has always been my favorite, and to me, it is especially important for the UCCS community to be able to read and absorb information from it! Just being part of the Scribe is also something to be proud of, by taking part in student journalism. Some of my favorite memories at college come from this organization!
What is your favorite memory of working for The Scribe?
My favorite memory would have to come from this semester. In the office, we had a giant cardboard box that hadn't been thrown out (recycled!) yet. And Annika Schmidt, our co-editor-in-chief wondered if she could fit inside of it. So, she proceeded to hop into the box and sat down in it. It wasn't that big of a box to fit a human, but Annika made it happen. Most of my office hours have always been filled with laughter. Weston Buhr, our business manager, even asked one time if I ever actually got any work done while in the office because of how much fun and laughter we all shared while I was in there. Of course, I would get lots of work done, but also lots of playing too!
What advice would you give to future student journalists?
I would tell future student journalists to not be afraid of news. I remember not knowing what I was doing as a freshman. I didn't have a single investigative bone in my body at the time too! But, with a little practice and a great managing team, the amount of growth you can get as a writer is outstanding. I think even journalists who specialize in sports or culture also make great news writers. I've had a few reporters who wrote strictly in culture turn in some news articles to me, and those articles were quite good. It speaks to how easy something can be if you put your mind to it!
What will you be doing following your graduation?
Great question! I plan to pursue my master's degree in an area of psychology. However, I'm only in my application phase at the moment. There is no telling where the wind will take me. I also have a couple of job options lined up for me following graduation should I choose to take some time away from my own learning, including teaching, academic advising at another institution, and a few other things. It's always best to keep your options open! Something I learned through my college experience is that plans change and so do your ambitions. But it's fitting that the only constant and unchanging part of my college career was employment at the Scribe. But it never felt like a job, it felt more like a family. My only hope is that I find a lifelong job like that in my future.