Art as a discipline takes years of dedicated study to master, and some artists have their time cut short before the world has a chance to celebrate their work. This semester, GOCA is taking the opportunity to honor the legacy of one such artist from Colorado Springs: Raphael Sassi.
The exhibition "Raphael Sassi: A Retrospective" is showing at GOCA Downtown until March 4, Fridays-Sundays from noon to 6 p.m. The final day of the exhibition is the monthly First Friday arts celebration day, and GOCA Downtown will be participating from 5-8 p.m. Admission is free to all.
Sassi was a Colorado Springs-based artist and art teacher for 15 years until his death in 2019 at age 42. GOCA director and curator Daisy McGowan views this retrospective as an emotional and personal one, because she knew him both as a friend and a colleague.
In the biography she wrote for the exhibition, McGowan says that it was curated with the goal of "[asserting] that Raphael Sassi was one of Colorado's most significant contemporary artists and honors his legacy as both an artist and a friend to so many in this region, nationally and internationally."
McGowan said that due to the pandemic, it became harder to set up a memorial retrospective for Sassi, which would not have been possible if not for the love and support of the people he touched with his art.
     "When people learned about this tragedy, there was really an outpouring," she said. "It's really poignant that at the end of his life we're looking at all of his art and we're seeing how much he knitted the community together with his portraiture."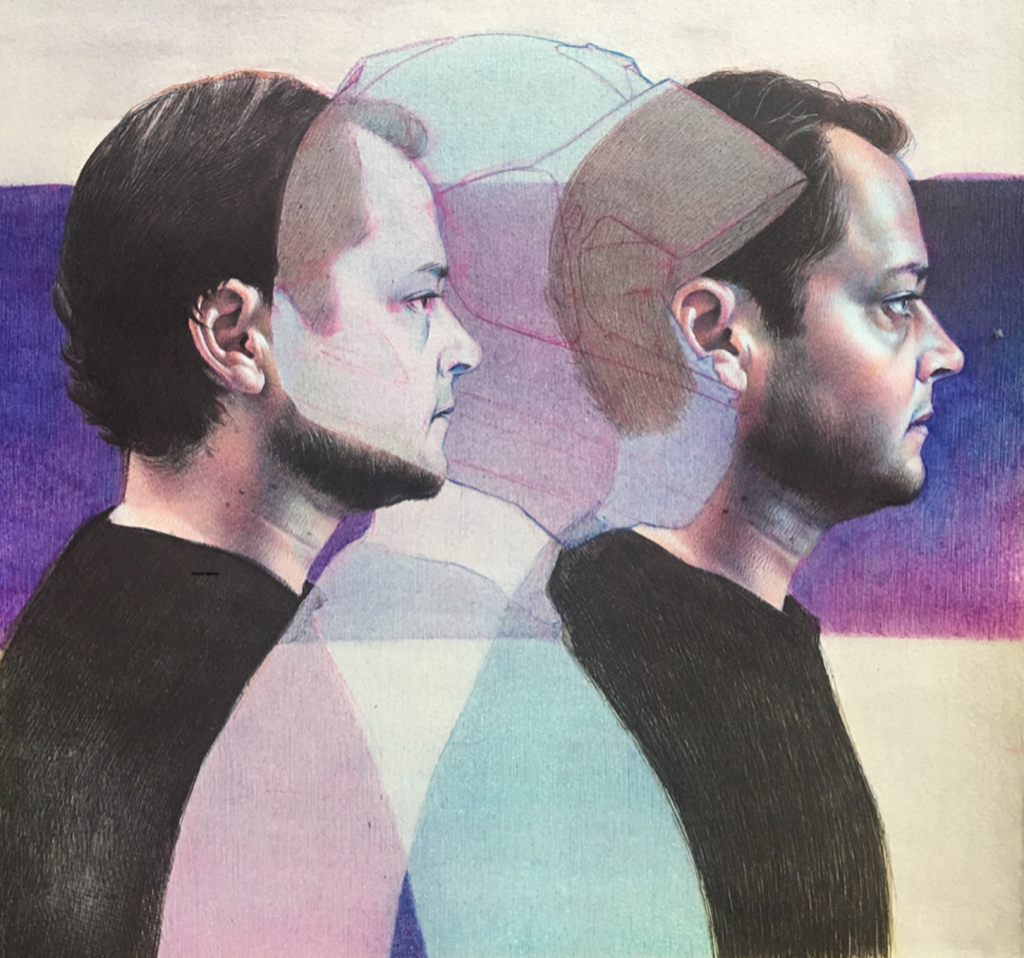 McGowan views Sassi's artwork as the perfect study for art students learning about realism, given his classical influences and focus on the intricacies of the human body. According to McGowan, Sassi's individuality as an artist came partly from his intent study of the Renaissance masters, who he was able to emulate through his experiences traveling to Italy.
"Many artists get that training and then they move into different directions with their work," she said. "[Sassi] stuck with the figure and [drew] in a way that was really investigating the way light moves across the face, across the body."
Some of his work is designed as teaching material, and arrows marking the direction of light are visible on several of the drawings on display. There is also a mural featuring painstaking anatomical drawings that McGowan said Sassi used to help students understand the workings of the body.
Among the 10 bodies of work featured are many commissioned portraits from community members, including McGowan herself, as part of Sassi's "Motorcycle" collection.
Sassi also used his background in classical realism as a unique form of self-expression, giving the ancient style his own form of modernity. This comes across in shows such as his "Girlfriends" series, 36 portraits of women done using brown-toned ink that came from a walnut tree at his childhood home, according to McGowan.
His use of unconventional modern methods further comes across in his chosen media, as many of the works displayed were completed with ballpoint pen.
"He would just kind of blow your mind with what he could do with really simple tools that most of us wouldn't dare to even try to draw with," McGowan said. "As you see all his work together … you start to really see a style emerge that is very much his own, especially with the portraiture."
The Raphael Sassi Memorial Scholarship Foundation further carries on Sassi's legacy. McGowan said it aims "to provide college scholarships to high school students with talent and interest in drawing as well as [studying] abroad."
McGowan finds value for all viewers — not just artists — in Sassi's teaching spirit, dedication and willingness to take every opportunity to create in the competitive world of art.
     "He didn't live very long, but what he did in that short life was really impressive," she said. "When I spend time in this space, [I think] no time like the present. Let's harness that passion and go for those big visions and goals we have for ourselves and take on things that maybe scare us a bit and try those challenges. I hope that would be inspiring for our students as well."