On Oct. 12, Communique posted an article announcing the passing of Dr. Robert von Dassanowsky, the founding director of the film studies program.
In addition to being a film studies professor, Dassanowsky was an award-winning playwright and accomplished filmmaker who co-founded the annual UCCS Student Short Film Festival.
Interim director of film studies Nadine Boljkovac released the following statement regarding Dassanowsky's passing:
"Distinguished professor Robert Dassanowsky extended his friendship to me. He welcomed me with open arms the first time we met in Colorado Springs airport and at every meeting thereafter. Film studies will forever miss Robert — his grace, humanity, humour, passion, heart. The film studies program and the UCCS Film Festival will continue to honor and celebrate their incomparable founder. He was one of a kind to us all. Thank you, Robert."
Kit Monsen, co-president of the UCCS Film Club, said that Dassanowsky was the reason the club existed, emphasizing that he established many different opportunities for film at UCCS.
Monsen said Dassanowsky wanted people to enjoy the art of film and look at it through a more complex lens because he believed people enjoyed films more if they could break them down.
Dassanowsky showed a deep concern to Monsen and his other students. "It was funny how, like, apologetic he would be if he thought anything upset you," they said. "We were watching "Rosemary's Baby" during one of the … earlier classes I had with him, and I was having a bad day, and I left. And he was still just so apologetic because he thought I was upset because of the movie."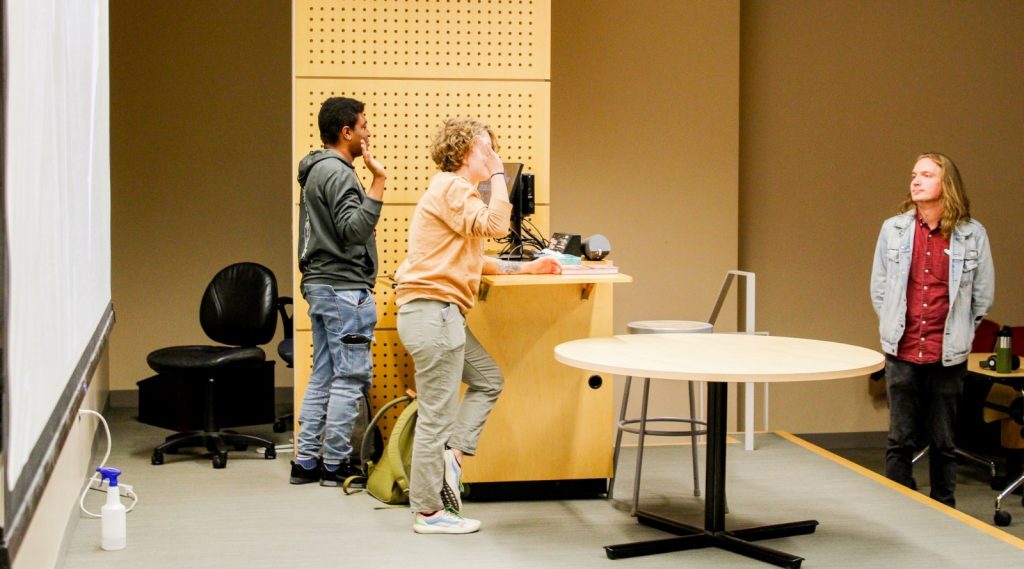 Dassanowsky would also buy drinks and food for his students. "There was one guy—he tried to buy his own food— thought he could, like, sneak around him," Monsen said. "He could not. [Dassanowsky] was like, 'What are you doing? No. I'm paying for this.'"
According to Monsen, Dassanowsky was well-known for extending short one-on-ones into hours-long conversations with students.
Ian Bonner, the film club's secretary, told a story of when he went to Dassanowsky's office to ask for help on a student film, but the topic turned into a serious conversation. Dassanowsky told Bonner to follow his dreams if he wants to succeed and convinced Bonner to switch his major to film studies.
"He was like, 'I'm so glad you guys are switching majors,'" Bonner said. "I was like, 'Um, I'm just here to get your email.'"
"He was just that kind of person that could … really inspire you," Bonner said.
The film club said that the film studies program is the avenue for students who love film and want to tell stories with it, and they emphasized the avenue was made possible at UCCS by Dassanowsky.
A memorial service for Dassanowsky will take place on Nov. 9 at 2 p.m. at Saint Mary's Cathedral. The service will be followed by a reception at the home of theatre and dance department chair Kevin Landis at 4:30 p.m. Attendees must RSVP by contacting [email protected].
Students come together to listen to cheerful stories of Robert von Dassanowsky. Photo by Meghan Germain.