February 20, 2018
Bryanna Winner
    Justin Smith, a forward/guard on the UCCS men's basketball team and a graduate student in finance, is playing his last regular season at UCCS following a storied college career.
    As of Feb. 16, Smith has played in 25 games, starting in 18, and has scored 271 points with 10.8 points-per-game average.
    Smith transferred to UCCS before the 2016-17 season after playing for the Idaho State Bengals from 2013-16.
   "I graduated last year with a (bachelor's) degree in finance, and I redshirted a year at Idaho State. I broke my foot up there, and they told me that they were going to try surgery, but they weren't sure if it was going to work," said Smith.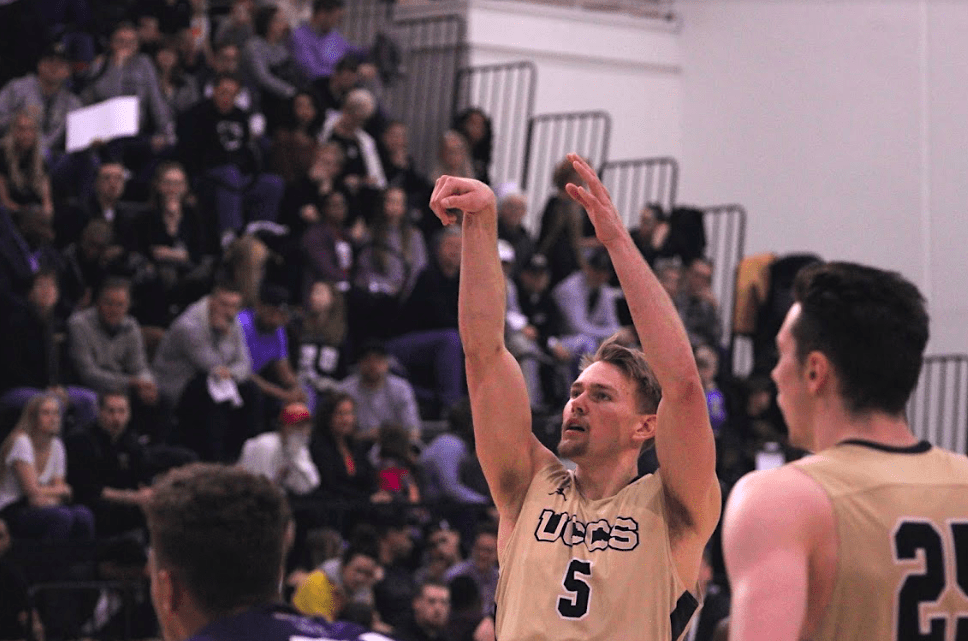 After recovering from his foot injury, Smith was able to play again with his one remaining year of eligibility.
    While in Idaho, Smith said that living away from his family for three years was a tough experience. After the 2016, Smith then transferred to UCCS to be closer to his family.
    "It's nice for me to come back and see them all the time. It was definitely something I took for granted when I left for Idaho and coming back, I realized how grateful I was," said Smith.
     Even though it was a tough time for Smith, he said that his time in Idaho was a learning experience.
    "I think going to Idaho State helped me grow as a person, being on my own and away from my family. I'd never been that far away. I grew a lot in my faith, learned a lot about myself and what I value," said Smith. "It was just nice to be around that support system again that taught me all of those things."
    Smith said that Jeff Culver, head coach of the men's basketball team, recruited him out of high school. UCCS seemed like a great fit for him because of this.
    "I'm thankful that he gave me the opportunity to come back and be close to my family," said Smith. "At the time, my sister was also transferring from Purdue University to Boulder to play volleyball, so it just seemed like the right thing to do."
    Smith's future plans are not exactly set in stone.
    "I'm just enjoying these last few weeks of the season and hopefully we will make a big run in the playoffs. Maybe I'll get a full-time job right away, or there is still potential that I could play overseas," said Smith.
    "It's kind of shocking how fast my career has gone by. It's been great and one heck of a journey. There have been some ups and downs, but I wouldn't trade anything for it. It's just amazing that it is coming to a close."
      Smith and the rest of the basketball team will be playing their final regular season game on Feb. 24 against Colorado Christian. For more information on the basketball teams, go to gomountainlions.com.