1 October 2019
Annika Schmidt
After a week's break from meeting for training, the Student Government Association (SGA) senate met for a 19 voting item agenda on Sept. 17.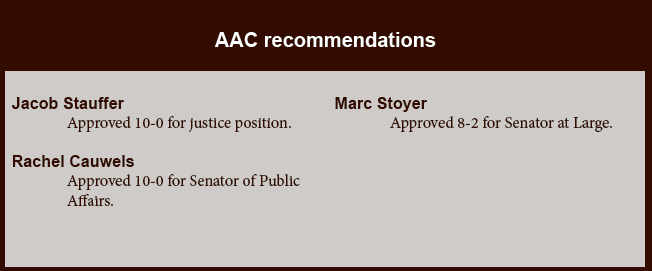 The meeting saw 14 Budget Advisory Committee (BAC) recommendations approved, three Appointment Advisory Committee (AAC) recommendations approved and the passage of two bills after a presentation from Carlos Garcia, associate vice chancellor of Student Success, about the impact that lower enrollment will have on student fees.
According to Garcia, the University Center, the Office of Student Life, the Gallogly Recreation and Wellness Center, the Family Development Center, Theaterworks and intercollegiate athletics all receive money from the student activity fee and may be impacted by lower enrollment.
[Editor's note: The Scribe and UCCS Radio are funded through student fees separate from the Student Activity Fee.]
"We are looking at projects to improve campus, but we've had to put the brakes on everything," Garcia said. "We don't know if this is something we will continue to see next year."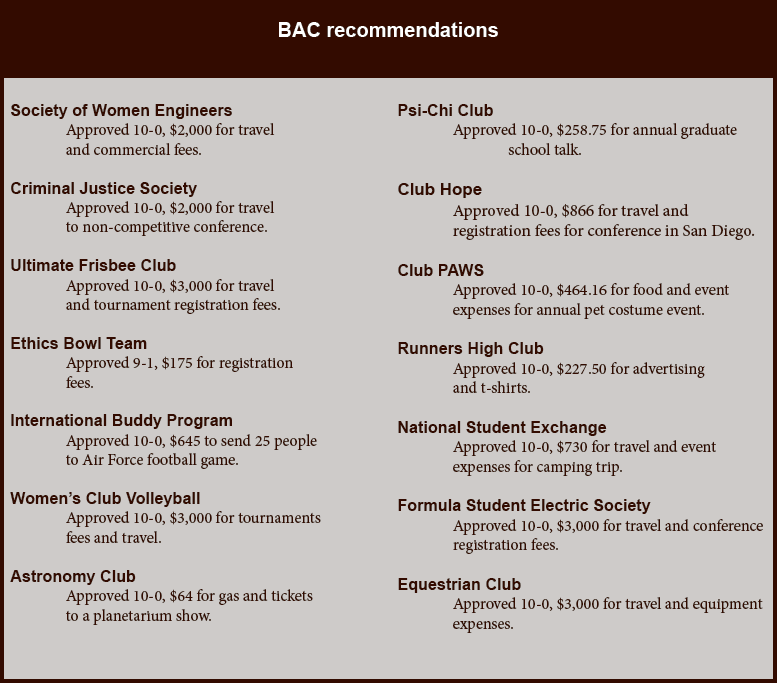 SGA director of finance, Raven Chavez-Maltby, updated the senate on the amount of money left in the Carryforward fund. The fund is money left over from previous years that the senate can allocate on a case-by-case basis.

According to Chavez-Maltby, the amount currently in the Carryforward Fund is $59,786.89. The three AAC recommendation approvals, which are the final step in members joining SGA outside of elections, saw the final justice vacancy filled and the first time a Senator of Public Affairs position has been filled in three years.
With the two senator appointments, only two remain until the senate is full.
The SB-02 bill was passed which will fund the Never a Victim self-defense offered on campus an amount of $5,208. The class has been around for four years and the event runners claim it has been successful and well-attended. The funding is intended to keep the event free for students
The SB-03 bill was passed which will fund Pause for Paws, an event that brings service dogs in training into the library during finals week. The amount of $651 will provide a monetary recognition for the non-profit organization providing the dogs.