If you abstained from watching the Olympics this year, you may have missed the news that U.S. gymnast Simone Biles withdrew from the team competition.
Biles has had a successful career, most notably winning a gold medal in the all-around competition in the 2016 Olympics. In addition, she also holds records for holding the most world medals.
With so much going for her, people were excited to see how she would perform during the Tokyo Games. As Biles went through the preliminary competition of the Games, she started to question herself. During the team competition, she did not successfully complete her vault and remained disoriented.
Biles was suffering from what gymnasts call the "twisties." According to a Time article, gymnasts experience the twisties when they get lost in the air and lose control of their bodies. For Biles, having the twisties could result in serious consequences.
If she does not land a trick properly, she could become paralyzed or risk other injuries.
Biles also had an immense amount of pressure on her to perform to her highest potential. With the combination of such a high stress scenario and the disorientation of the twisties, Biles was unable to present her best self in competition.
     Ultimately, Biles withdrew from competing in the Tokyo Games. While some showed support for her decision, the public was quick to criticize her.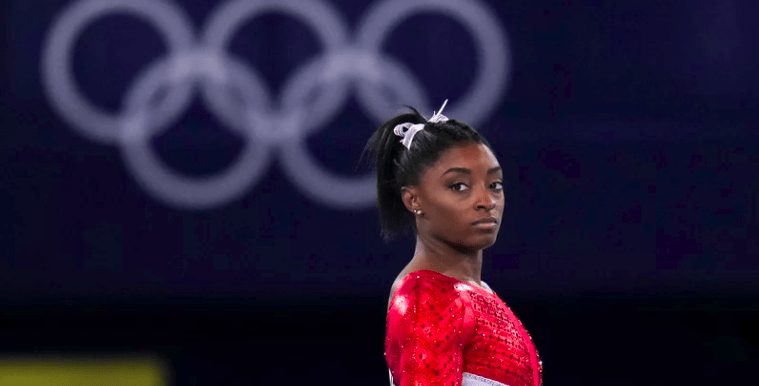 At first it was reported that Biles withdrew due to "medical reasons" but it became more clear as time went on that Biles withdrew to preserve her mental health and safety.
Biles' actions have opened a very important discussion of mental health and the pressure athletes face when they are performing on these big stages.
Many athletes openly supported Biles, including her own U.S. gymnastics teammates. Biles' former teammate Aly Raisman said in a NBC Sports article, "I felt when I was competing my whole worth was revolved around how I competed at the Olympics."
Raisman went on to praise Biles, saying that even incredible athletes are human and should not be held to such impossible standards.
Though many athletes rallied around Biles and were proud of her actions, others criticized her. They felt she let down her team or was not a great athlete if she could not perform under pressure.
While this criticism is understandable, it is important to break down these arguments.
If Biles let down her team, then her team should be the only one who gets to have an opinion on her withdrawal. However, her team was nothing but supportive of Biles putting herself first.
Teammates should not only care about winning; they should care for how their teammates are actually doing. Her teammates proved this when they supported her instead of forcing their own expectations on her.
Biles could have competed through the anxiety and disorientation she felt, but then what? Best case scenario, she could have won gold. Or she could have seriously injured herself.
If she won gold, what does that teach people who look up to her? It teaches them to ignore their mental and bodily health because winning is the most important aspect of a sport. This is simply untrue.
On the flip side, if she seriously injured herself, the team would have suffered a bigger loss to their morale as they would be worried about their teammate. Either result would have been detrimental.
I am proud of Biles and her brave actions in the face of harsh criticism. She could have pushed herself past her breaking point, but it would not have resulted in such a widespread discussion of mental health in sports, a topic that has been significantly understated especially during a time as mentally strenuous for an athlete as the Olympics.
Biles' actions were brave and courageous for someone with such a national reputation for winning. No one should be criticizing someone for putting their mental health first. Her actions have opened up a much needed conversation about sports and mental health: one that shows it is not always about winning but preserving your mental health.