Whether it be for a special occasion or just because, we have all received a gift at some point in our lives. Some gifts hold a lot of meaning for us, and they become items or experiences we treasure our whole lives. In this Staff Picks, the Scribe staff share some of the best gifts they have ever received.
Paul Czarnecki | Editor-in-Chief
The best gift I've received was a pair of rookie cards for my favorite NBA player, Giannis Antetokounmpo. They are both my prized possessions and I still have them locked away in a secure location so they retain their value!
Ellie Myers | Associate Editor
My parents surprised me with a bunk bed when I was 10. I got so excited about it that I cried, and loved it for years and years.
Nick Smith | News Editor
I think the best gift I've ever received was my very first computer I got from my dad. It got me into playing video games, and I haven't stopped since.
Luke Swift | Features Editor
The best gift I've ever gotten would either have to be my car from my parents in 2020, which I got after my car I had driven in high school overheated and spewed antifreeze all over the Sonic drive-thru. Or it would be my record player, also from my parents, which has been a big part of expanding my musical tastes and love for music all around.
Lexi Petri | Design Editor
The best gift I have ever gotten was my first camera as I was starting to get more into photography. It was a gift from my parents, and it was really special because it showed that they support my passion and are encouraging me to pursue something I love. It also connected me with my Grandma; my photos were her favorite things to look at.
Kate Marlett | Copy Editor
The best gift I have ever received was a ride in a supercar for my 20th birthday. There is an exotic car dealership that hosts monthly car meets, and somehow my mom arranged for a salesperson to give me a ride in one of the dealership's supercars.
To my surprise and great excitement, I was able to ride in a McLaren 720s, one of my all-time favorite cars. During the ride, the salesman explained to me all the details of the design and showed how fast it went (I felt like I was in a rocket ship)! It was so exhilarating and made me want to follow my childhood dream of being a stunt driver. I'll never forget that experience.
Olivia Nordyke | Reporter
When I was born, my grandparents bought my a heart-shaped locket with my initials engraved in it. Once I was 16, my mom let me start wearing it, and one day the chain broke. I lost it before I could have it fixed, and have been heartbroken ever since. It was such a treasure.
Last Christmas, my sister said she had a really special gift for me, and it was a new heart-shaped locket. She wanted me to know that it's only for the interim until we find the original one. It meant so much to me that she knew how much I missed it, and that she wasn't trying to truly replace it. She's a really great gift giver.
Zee O'Donnell | Reporter
I think the best gift I have ever received is a purple blanket that my neighbors gave to me when I was a kid. It's my favorite because they meant to lend it to me temporarily, but ended up gifting it to me because I got attached. It reminds me of the supportive community I grew up in and how everyone took care of each other.
Ella Barry | Reporter
I got a Nintendo DS for my 8th birthday, and honestly, no gift I've gotten since has been as good as that one. It was hot pink and my most prized possession.
Tori Smith | Reporter
The best gift I've ever received was meet-and-greet tickets to The Jinx and Dela Holiday Show for my birthday two years ago. They're my favorite drag queens, and I got to meet them after the show. It was such a cool experience, and they were so nice!
Meghan Germain | Photographer
The best gift I've received would have to be the surprise senior trip my mom planned with my best friend's moms. I was able to travel to Los Angeles with some of my closest friends and made memories that will last a lifetime. The trip made me feel so loved and appreciated.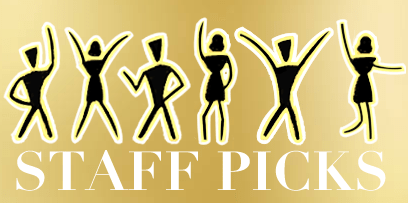 Graphic by Neako Hallisey.