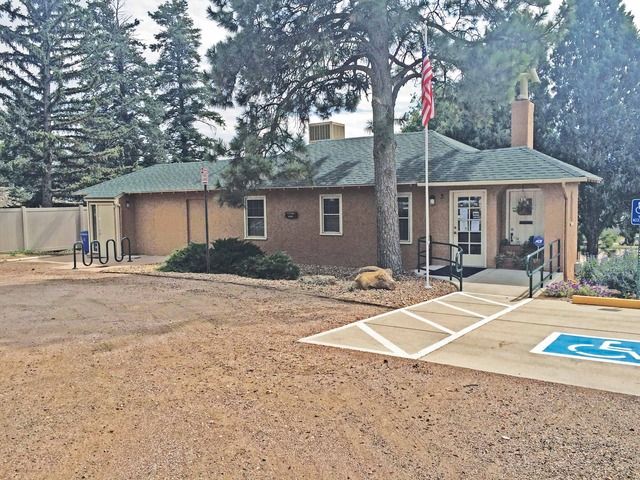 Sept. 28, 2015
Kyle Guthrie
[email protected]
A sign at the Office of Veteran and Military Student Affairs in the Forster House tells visitors to expect a drop in Basic Allowance for Housing of about $40, but veterans on campus tell a different story.
With a tightening federal budget, particularly in the Department of Defense, student veterans are seeing the effects.
"Our BAH was cut by about $150 a month in January," said Jenae Cook, a senior English literature major and military spouse attending UCCS.
"Our BAH was only cut by about $50," says Scarlett Skillman, English literature major who is also using the Post 9/11 GI Bill to get her degree.
This is not the first time in recent history where student veterans have seen their benefits reduced.
According to a brief at the Forster House, in March the government halted enrollment in several aviation schools for veterans.
Officially, the Department of Veteran Affairs said the schools were taking advantage of government tuition programs, but the move impacted several veterans who had already been accepted into the programs.
In May, the Obama administration delayed federal regulations requiring colleges to charge veterans in-state tuition. Without the regulations, veterans can be locked out of universities they apply to.
And in 2011, changes to the post-9/11 GI Bill created "gap BAH" allowances, meaning that veteran students would not receive funds for the periods between when they take classes.
Phillip Morris, director of VMSA, talked about the causes for recent cuts to student veteran benefits, explaining the cuts aren't made with just student veterans in mind.
"It's (Department of Defense) wide that the rates were reduced for all service men and women, so the VA follows that for all their prior and current service men and women," Morris said. "So whenever the cost of living adjustments are made, that just follows into the VA's policies."
Morris also pointed out that while the cost of the post-9/11 GI Bill has been consistent, it is unlikely to continue that way without possible future cuts.
"I haven't heard of any large scale reductions of coverage, there always is that fear because we are hitting record numbers of veterans attending college," Morris said.
"The price tag for the post-9/11 GI Bill is close to $50 billion since 2009, so the question is 'is that going to be sustainable, and what other cuts are out there?' I think it will be a housing and benefit cut at some point, an even more significant one, and that is a real concern."
Morris reinforced the idea that while further cuts could be coming, there are no signs of such cuts yet.
"If you look historically at the GI Bill, it has gone up and down when there is a war going on and what will happen is they will reduce the percentage of tuition," Morris said.
"They'll reduce the amount for housing benefits, and they'll reduce the book stipend. That's what we look for, but that's not happening now."