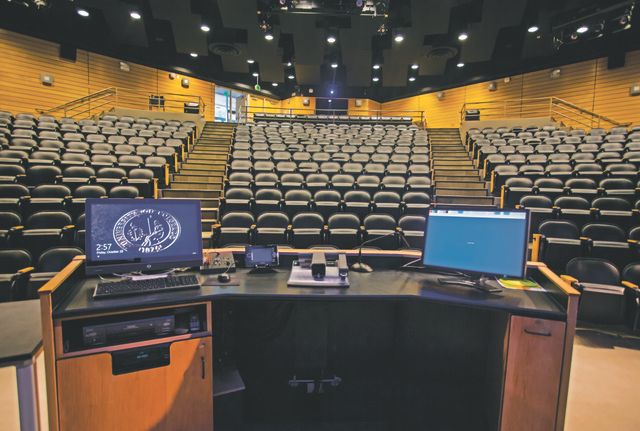 Oct. 26, 2015
Rachel Librach
[email protected]
Attendance policies at UCCS range from three excused absences to no attendance policy whatsoever.
Guidelines are not enforced by the chairs of academic departments, but the attendance policies are left up to the individual professor.
Sabine Allenspach, an instructor in the biology department, said disciplining students for not showing up to class is unproductive.
She believes that students who make the effort to attend class should be rewarded in hopes of eventually recognizing the benefits of being present.
"Attendance is important for students. They should take advantage of the time and resources in the classroom to study and get help where they need it," said Allenspach.
"My plan is to reward the students who show up with extra credit points, hopefully encouraging students to recognize the benefits of attending class," she said.
While Allenspach believes it is important to recognize and reward students for showing up, it is equally important not to discipline students who don't attend class.
"You can never know the reason why a student might not attend. If we know the student absolutely can't come we still mark them as attended and they can make up a lab if that happens. Our goal is to be as supportive as we can and encourage students to come to class," she said.
Another instructor's view on her similar attendance policy is that college students are adults and are responsible for their actions just like they would be outside of school.
"A student should learn the value of coming to class and having that hands-on experience," said Susan Epperson, senior instructor for the biology department.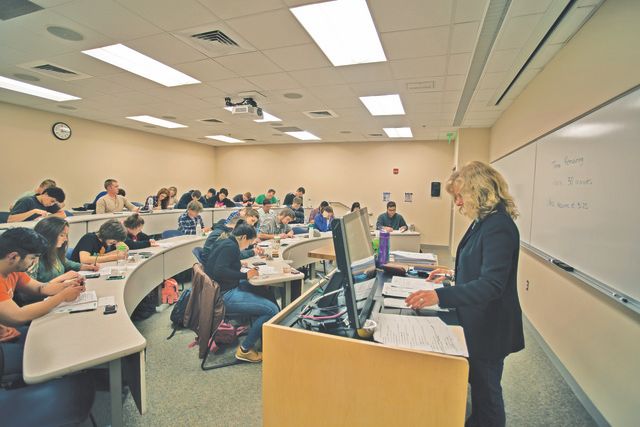 "This self-discipline and training is so crucial for (students) to learn now so they can prepare themselves for the career world."
Epperson said she does not deduct points from students who do not attend class.
"I do have in class questions which come up at random having to do with information that we discussed, and if students are there that day they get the five points," she said.
"The reward system for those who do show up enriches a student's experience in the classroom as well as offer opportunities to improve their grade."
Zachary Mesyan, an associate professor for the math department, believes it is up to the students to manage their classes and learn the information.
He said this is why most of the math department has no attendance policy.
"I can't speak for all of the professors in the math department, but it would seem that most of us don't have a strict attendance policy. I believe students at the university should be treated= like adults, and it is their responsibility to come to class or not," he explained.
"I don't like forcing attendance on them, I try to encourage students to be responsible for the material. I am more than happy to meet with students and assist them in understanding the information, but making the choice to come to class is up to them."