This playlist explores the multifaceted use of coffee in songs. From expressions of love and light to feelings of melancholy, coffee has often symbolized iconic feelings of the human experience.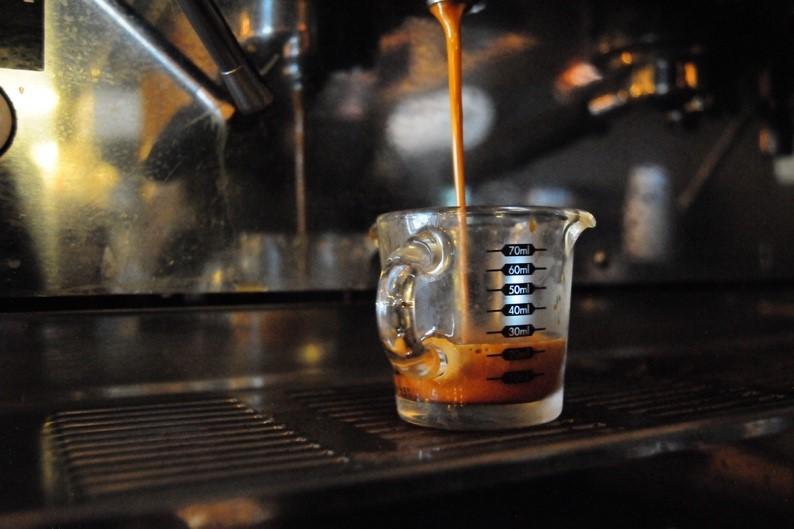 Espresso shot being pulled for a latte. Photo by Megan Moen
Each song in this playlist either mentions coffee as a meaningful symbol for an emotion or uses coffee as a focus for expressions of thought. The songs are spread across genres, which exemplifies coffee's overall versatility in our life. Enjoy this experimental playlist in the link below.
Link: https://open.spotify.com/playlist/3x9OxqRnEUamEArb4Ljhug?si=e2f1cb09beaf43ca