UCCS baseball finished off the week with a series win against Colorado Christian University. Their sweep of the Cougars pushed the Mountain Lions to a 14-22 record on the season so far.
     The series began on April 14 when graduate student pitcher Jonathan Cowles got the game started for the Mountain Lions, striking out CCU's leading batter. The Cougars quickly struck back, grabbing an early 2-0 lead. 
The game continued to go back and forth, with both teams exchanging leads and CCU making a hard push to start off the game in front. The Mountain Lions cut CCU's efforts short by scoring six runs in the last two innings to take not only a 16-11 lead but also the first game of the series.
During the first game of the April 15 doubleheader, the Mountain Lions kept their stride from the previous game, taking an early 5-2 lead. Redshirt freshman outfielder Kit Wigington started at the bottom of the fifth with a double along with scoring on a ground ball error that was missed by the Cougars' shortstop.
The Mountain Lions continued into a four-run inning that pushed them to a massive win over CCU, 21-5.
In the second game of the doubleheader, UCCS again got off to a hot start, but CCU would not go away without a fight, tying the game in the third. Senior outfielder Aaron Faragallah had other plans and knocked a two-run homerun to put the Mountain Lions back up 7-4.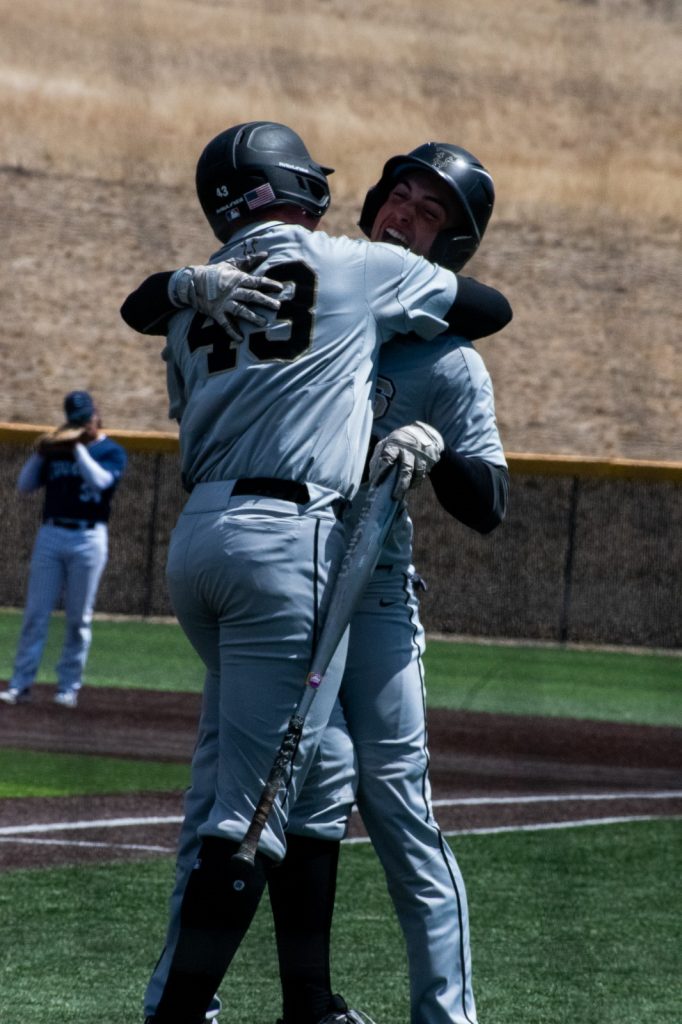 CCU would again push their way back into the game though, bringing the game to a score of 8-7 with UCCS leading by just one. Giving it their last attempt, the Cougars' next batter hit a clean line drive to right field, which at first looked like it was getting down, until redshirt junior infielder Kiichi Sato pulled off a leaping catch to shut out CCU's hopes of tying the game.
The last game of the series took place on April 16. UCCS continued their streak of hot starts with redshirt freshman infielder Caleb Stubbings knocking a two-run shot to left field putting the Mountain Lions up 2-1.
UCCS held the lead for the remainder of the game, pushing it to 19-8 in the bottom of the seventh. CCU went on to score a couple more runs but failed to make a comeback as UCCS pulled off the series sweep.
The Mountain Lions' next game will be away against Adams State University, April 22-24.