Dec. 7, 2015
Jonathan Toman
[email protected]
UCCS Police Officer Garrett Swasey was one of three people killed in a shooting on Nov. 27 at the Planned Parenthood clinic in west Colorado Springs.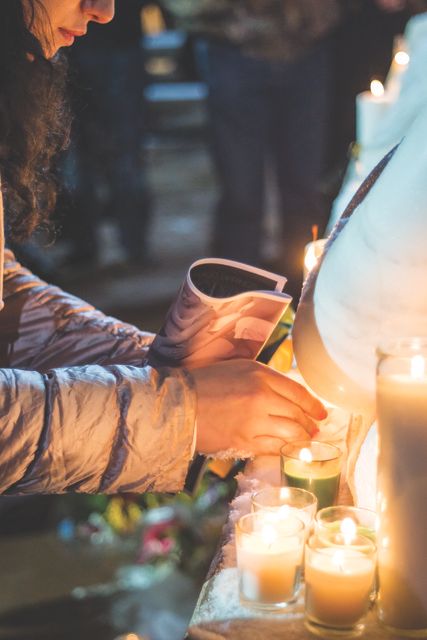 Swasey, 44, was a six-year veteran of the UCCS Police Department and the first UCCS officer killed in the line of duty. Funeral services were held Dec. 4 at New Life Church, and a funeral motorcade and reception in Berger Hall followed.
Swasey was honored at the UCCS men's and women's basketball games on Nov. 28 with a moment of silence before each game began.
A vigil for Swasey followed that evening, with hundreds of students, faculty and staff as well as community members gathering in the lower plaza to remember Swasey.
Starting Dec. 3, various locations throughout campus began selling wristbands that read #UCCSSTRONG, including the bookstore, copy center, University Center front desk, Café 65, Clyde's and all campus coffee shops.
All proceeds from the wristbands go to the Swasey UCCS scholarship fund. Students can also donate to this fund at www.cufund.org/swasey.
A YouCaring fund was also established to support Swasey's family.
As of Dec. 3, over $191,000 has been donated. The family now suggests donations go to the Swasey UCCS scholarship fund.
Officers from CU-Anschutz and CU-Boulder were on campus from the night of Dec. 3 to the morning of Dec. 7 to cover police services and allow UCCS officers and dispatchers to spend time with family.
The UCCS Counseling Center, Student Health Center and the Dean of Students Office are available for students who may be struggling with the events of Nov. 27.