The U.S. Space Force has extended its University Partnership Program to include the CU system, starting with UCCS and CU Boulder, through a Memorandum of Understanding. Vice Chief of Space Operations Gen. David D. Thompson and CU President Todd Saliman signed the memorandum on campus on Aug. 20.
The UPP outlines four main goals to establish Space Force research, education, mentorship and recruitment opportunities at partner universities. The partnership aims to further develop engineering and ROTC programs at UCCS and bring more technical specialization to Colorado Springs.
"The United States Space Force University Partnership Program has the potential to create significant impact on our campus by expanding our ROTC program, enabling new engineering degrees, expanding undergraduate and graduate research, bringing forward new scholarships in key technical areas, and reinforcing our efforts to broaden opportunities for our students and our graduates," Chancellor Venkat Reddy wrote via email.
     According to Assistant Dean of Engineering and Applied Science Michael Corl, planning for the UPP had been initiated by Dean Don Rabern before Corl joined UCCS in Fall 2020.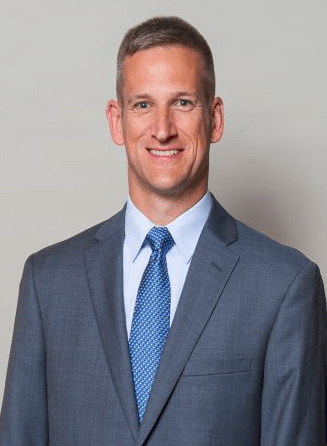 Corl highlighted key areas in which the UPP will impact UCCS. "They [Space Force] are looking at three different things: technical education, so academic programs; workforce development, so internships and scholarships fall into that; and research."
The Space Force partnership largely aligns with preexisting plans to expand technical programming at UCCS, according to Corl.
"We have the aerospace degree coming, which would have come either way, but it was incidental that it happened at the same time. The aerospace degree is supposed to come online in Fall 2022, both under bachelor's and master's," Corl said.
"Then we're looking at some graduate programs, specifically for workforce development for Space Force," he said. "It wouldn't be all just aerospace, it might have a little bit of aerospace, little bit of cyber, little bit of electrical and computer engineering, just to give [Space Force] what they need."
For example, satellite cybersecurity is a priority for Space Force, including electrical and computer engineering components, according to Corl. "They might not need an officer who only knows aero, they might want someone who's a little more well-rounded. Certainly, at the senior levels they want someone who can have conversations about multiple things."
Corl clarified, "There's a little bit of creating those programs for them but it's not like we're going that far out of the way. … If there's a specific thing that they're looking for, we would say, hey, in order to develop that, there's some funding attached there. Those are things that are a little further down the road."
On the research end, Corl explained that Space Force Chief Scientist Joel Mozer has met with department chairs to discuss Space Force research goals and faculty research goals. However, the rest of the CU system's involvement in the UPP allows for the delegation of different emphases to each campus.
"We get the big R1 research university up at Boulder, while here I'd say we're more student-focused," Corl said. "Everyone's going to do all the parts, but they're going to do a lot more research and probably a lot less of the workforce development piece."
ROTC students in particular will see benefits from UCCS' place in the UPP, according to Corl. "We're looking at hopefully expanding the Air Force ROTC here, again with the Space Force emphasis, so they could send their students here and get this technical education from us and then go and work for the Space Force," he said.
"The Space Force, as a new organization, is looking to build both their officer core and their civilians. They'll have maybe more civilians than they do Guardians, the military folks. That's something where someone might come through in their third or fourth year, maybe do an internship and be recognized and eventually get hired into that kind of service," he said.
Corl added that other students will also have access to a greater variety of technical education options and more technical internships, such as with defense contractors, because of UCCS' partnership with Space Force.
"Again, our goal here is to develop this workforce for the region with academic programs, internships and career prep type of stuff. Certainly, the folks that are going to Space Force will benefit from all that, but I think it'll certainly help the other students as well," he said.
As UCCS programs expand, Space Force's presence is also expanding in Colorado Springs. Peterson, formerly known as Peterson Air Force Base, is now a Space Force base. U.S. Space Command is currently located in the Springs, and six of their Mission Delta programs are based here.
"Timing-wise this is great, Space Force is here, there's a lot of momentum there. We have the Cyber Center building, where construction started recently." Corl said.
"Being recognized as one of these ten institutions nationwide is pretty big for us," he said. "I think we're very regional right now, this could help extend that a little bit further."