Oct. 5, 2015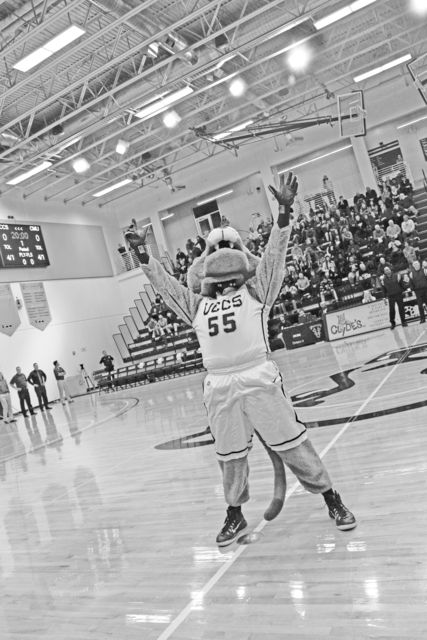 Jonathan Toman
[email protected]
For the entire history of the athletic program, UCCS have been the underdogs.
Athletic director Steve Kirkham has mentioned that while he was a head coach at Colorado Mesa, UCCS was basically checked off as a win before the season even started. It may not have been shouted from the rooftops, but opponents could see an easy "W" when they saw UCCS on the schedule.
In 2004-05, the UCCS men's basketball team went 1-26.
Success has been few and far between until recently. The same men's basketball team, aged, weathered and improved by 10 years, won the RMAC championship and advanced to the NCAA tournament last spring, a massive turnaround for a program that was 5-21 two seasons before.
As with the campus, the historical landscape of UCCS athletics is changing.
In the latest national rankings for their respective sports, four of the seven fall UCCS sports teams were ranked in the top 25 nationally. The men's cross country (24th), women's cross country (14th), women's soccer (21st) and men's golf (20th) teams are the standard-bearers for UCCS athletics this fall.
But they are no longer the exception to the rule. Success is coming to the athletic program, and it is starting to come in waves. That means the big bad kid on the block athletically is now UCCS.
The university is so comfortable with the status of athletics that we have elected to add two completely new sports to the roster, growing the total of athletic teams at UCCS to 14.
With the type of quality programs that already exist, and the backing they have from campus leadership, I have no problem in thinking these new programs will be almost immediately successful.
UCCS can now attract a high standard of coach and student athlete, something that may have been less possible just 10 years ago.
When those athletes step out onto whatever playing surface they call home, they are now the top dog, or at least awfully close to being so.
Both the student athletes and student body are beginning to expect success; it's no longer the exception to be exceptional.
The situation is almost reversed from when Kirkham was at Colorado Mesa – perhaps other teams in the RMAC acknowledge that, if not at least a close game, when they visit UCCS it will likely result in an "L" in their schedule.
It'll take some getting used to, for both the players and the coaches. Like the dog Doug in "Up," understanding that you are now the alpha will take time.
It'll take a change in thinking. It'll take a change in the culture of the athletic program as the mental preparation switches from scrappy underdog to overwhelming favorite.
Winning is a habit, and once our teams understand that, watch out.