During the Fall 2021 semester, English department professor Suhaan Mehta is teaching ENGL 4950, a literature course with a focus on the literature of 9/11.
This will be the first time Literature of 9/11 will be offered at UCCS. Mehta previously taught the course at Case Western Reserve University and Ohio State University.
Mehta has taught at UCCS since 2017. He is originally from Mumbai, India and obtained his Ph.D. in English literature with a focus on South Asian literatures and cultures from Ohio State University.
"I have designed my Fall 2021 course … so that students examine September 11 not in isolation but in relation to the Soviet occupation of Afghanistan from 1979 to 1989 and the post-9/11 global war on terrorism," Mehta said.
Mehta came up with the idea for the course during his time in graduate school. "When I was preparing for my Ph.D. qualifying exams in graduate school, the texts that I enjoyed the most were by Pakistani writers and filmmakers," he said. "They were all exploring various aspects of 9/11. I thought it would be a good idea to study a topic that had already shaped so much of the socio-political conversation in the United States but needed more attention to international voices."
Texts taught within the course include "The Zero," a fictional novel that displays a post-9/11 world through the perspective of a cop named Brian Remy; "The Wasted Vigil," a novel based in Afghanistan that tells the story of five people of various nationalities who were all impacted by 9/11 in some way; and "Formation," a memoir that details the challenges of being a woman in the military.
"I use 9/11 literature capaciously to refer to texts by writers not just from the United States but also overseas who highlight the many global and historical dimensions of September 11," Mehta said.
According to the course syllabus, the class challenges students to think about questions such as: How are various forms of trauma and resilience mediated in fiction and nonfiction? How do these works explore connections between the nation and the globe? And how do writers complicate our conventional views of unfamiliar ideas, peoples and places?
Mehta believes that the impact 9/11 had on literature was immense. "The many catastrophes of the last four decades, including the terrorist attacks on September 11, have affected and continue to affect humanity in many different ways. It follows then that writers don't have identical responses to these cataclysmic events," he said.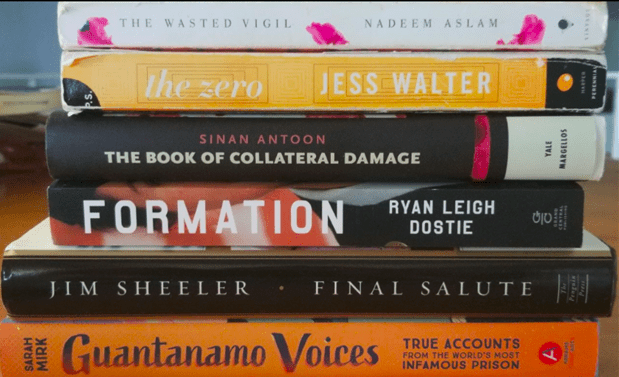 Mehta also feels that 9/11 had an impact on pop culture beyond traditional literature including graphic novels, TV shows and even comedy. "Since 9/11, Muslims of South Asian and Middle-Eastern background have been racially profiled. To counter anti-Muslim bigotry with humor, stand-up comedians Maz Jobrani, Ahmed Ahmed and Aron Kader put together an Axis of Evil Comedy Tour."
Mehta was still an undergraduate student in Mumbai when the 9/11 terrorist attacks occurred. "We were all talking about [the attacks] in class the following day, and our professor walked in. She turned to us and said that her cousin worked in or very close to the World Trade Center.
"Suddenly, this tragedy that we had been watching on our television sets the night before didn't seem removed from our lives. We heaved a collective sigh of relief when she said that her cousin was in D.C. that day."
Seven years later, when Mehta was a graduate student in Ohio, he was deeply affected by another tragedy. "I remember reading a very disturbing Facebook post about an attack on Mumbai, the city where I was born and raised.
"I was stunned by the deafening silence about this event in my department. Other than a couple of my fellow graduate students and one of my professors, no one even seemed aware that this incident had happened.
"These responses … made me reflect on how one's geographical and emotional distance from a tragedy plays a significant role in shaping our response to it."
Mehta might teach the Literature of 9/11 course in the future but he cannot say with certainty if the course will be offered again.
Mehta teaches other literature courses at UCCS including Critical Theory: Foundations and Practice and Literature: The Global Perspective II.
"I believe I have the best job on the planet," he said.