With the start of the fall semester, some students are asking themselves a big question: Should I go Greek?
At UCCS there are two sororities in the National Panhellenic Council: Phi Sigma Sigma and Pi Beta Phi.
Sororities over the years have gained a reputation based on movies, television shows and viral horror stories, but Pi Beta Phi recruitment director Annie Miller ensures that most sororities do not fit the stereotype.
Miller, a senior mechanical and aerospace engineering major, wrote via email, "Most movies portray sorority girls as untouchable elites, but at UCCS all sorority women are the opposite. Our recruitment is values based, focusing on the values of the potential member as well as their leadership potential."
The other NPC sorority on campus, Phi Sigma Sigma, has the same goal for recruitment. Abigail Swenor, a senior computer science major, is the archon or president of the sorority. She wrote via email, "UCCS sororities are much smaller than those in movies, which allows the entire Panhellenic community to form bonds and create a friendly community together, much different than sororities in movies."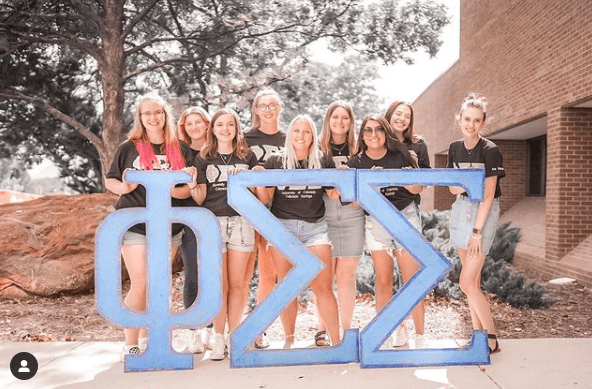 During recruitment, both sororities will be highlighting their key values and philanthropy.
The key values of Pi Beta Phi are sincere friendship and personal growth, as well as intellectual growth, honor and respect, philanthropy and lifelong commitment. Miller said that these key values are things they try to achieve during their time in the sorority and beyond.
Phi Sigma Sigma also has key values that they focus on in their sorority, including friendship, faith, love, sincerity, integrity and strength.
Both Pi Beta Phi and Phi Sigma Sigma have a philanthropy to dedicate their community service efforts to.
Pi Beta Phi's philanthropy is "Read>Learn>Achieve," focusing on the power of reading. According to Miller, "Pi Beta Phi promotes a love of reading through fundraisers to support their scholarships, book drives, and community service at local elementary schools."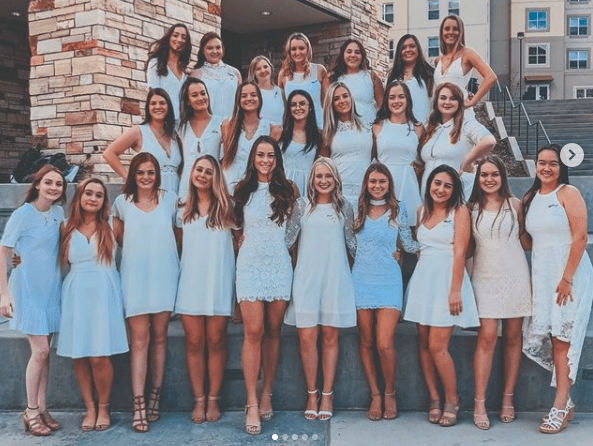 Phi Sigma Sigma has a similar philanthropy. Their philanthropy is school and college readiness. Their philanthropic efforts include fundraisers like school supply drives, supporting their local AVID classroom and hosting SAT prep classes.
For both of the UCCS Panhellenic sororities, key values and philanthropic efforts are at the core of their love of being Greek life sisters.
Both Swenor and Miller joined Greek life to make new friends, expand their leadership opportunities, give back to the community and network.
To UCCS students interested in Greek life, Swenor said, "Go for it. You'll never know how amazing of an opportunity Greek life is without diving in, and you'll be met with an amazing support system, growth opportunities, and a chance to get involved in philanthropic efforts."
Recruitment events for both sororities started on Sept. 8 and will run through Sept. 12.
Abigail Swenor : Phi Sigma Sigma Archon
Senior
Computer Science
She/her
Annie Miller : Pi Beta Phi Director of Recruitment
Senior
Mechanical and Aerospace engineering
She/her