Recently, water sign Pisces has been making waves. I mean, there was the Jupiter-Neptune conjunction in Pisces, which was preceded by Venus in Pisces. And before that came Mercury in Pisces and Pisces season. … Well, guess what? Another planet is joining the Pisces party. On April 14, Mars entered dreamy Pisces, where it will remain until May 24.
In case you were wondering, Mars is the planet of action, energy, motivation, competition, self-assertion and goals. But in the sign of Pisces, Mars isn't as motivated. Or energetic. Or goal-oriented. Or competitive. Or … well, you get the idea.
This is because Pisces is passive, moody, emotionally-focused, introverted and hella inhibited. When an outward-directed planet like Mars transits a subdued sign like Pisces, all those Mars-ruled facts of life — energy, motivation, activity, goal-setting — can feel a bit watered down, like a flooded engine. Igniting our courage, bravado and energy can feel near impossible.
Still, that doesn't mean we will be completely unmotivated during 2022 Mars in Pisces. Actually, what motivates us during this time are our dreams, our fantasies, our compassion and our yearning for something greater than ourselves.
For the next five or so weeks, we'll be in tepid pursuit of all things artistic and spiritual, and we'll especially like them if they offer us a chance to escape the mundane and immerse ourselves in our imaginations. Naturally, we won't always feel motivated — even by our dreams — during Mars in Pisces. In fact, a lot of us will feel tired AF all the time (which then makes us emotionally volatile, moody and a bit irritable). The rest will shirk confrontation and cry. A lot.
Of course, which one of these categories you'll fall into during 2022 Mars in Pisces depends entirely on your Sun and Rising sign. So, without further ado:
Your 2022 Mars in Pisces Horoscope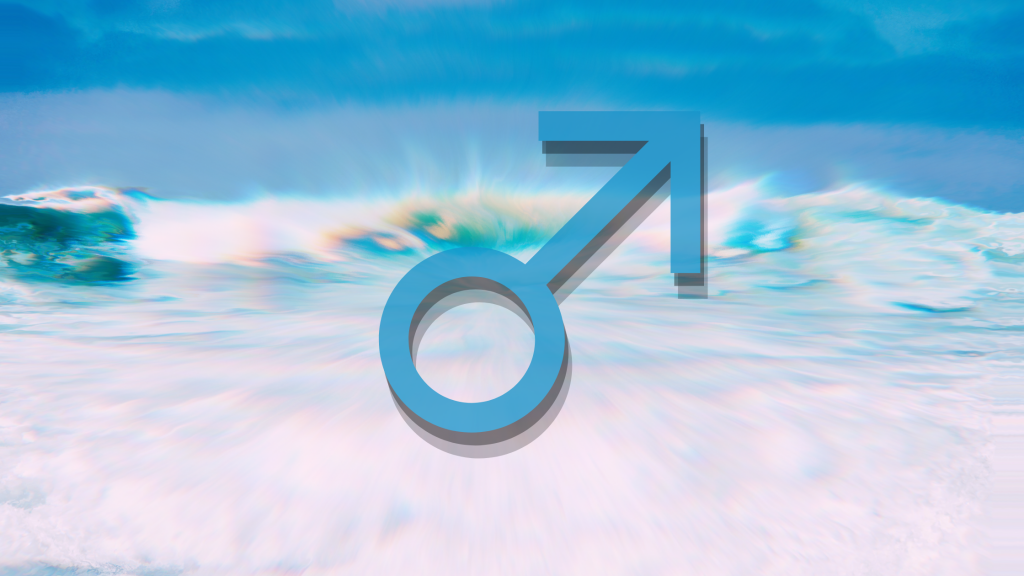 Aries ♈
Artistically, this could become a prolific period for you. Mars in Pisces provokes you to don your invisibility cloak and avoid reality, so you can stew in your creative juices solo. There's an unsettled feeling you'll have to reckon with via art. Problem is, even when pretending to be invisible, you'll still yearn for recognition…
Taurus ♉
Time to chase your dreams, Taurus! Mars in Pisces gives you the energetic boost (and a boost of confidence) to dive wholeheartedly into your long-term hopes and wishes to make them legit. Friendships — both IRL and on Snapchat — could play a prominent role in your pursuit, or you could end up making new friends altogether…
Gemini ♊
Go for your career dreams, whatever they may be. Mars in Pisces revs up your desire for professional achievement, but your long-term goals could look a little fuzzy. Heightened sensitivity at work might also see you lashing out at higher-ups. That, or you're given extra responsibilities, which keep your nervous mind occupied, for now…
Cancer ♋
Consider these next few weeks your "pilgrimage period." Mars in Pisces makes a backpacker/hitchhiker/grad student out of you. Expect to: explore the great outdoors, travel overseas or tour your next higher-ed haunt. Basically, you'll be tripping — a lot — and learning all sorts of new and exciting things about other cultures and, eventually, yourself…
Leo ♌
Look, even though Mars in Pisces makes you a bit fragile, that doesn't mean it has to suck. So, go ahead and cry. Write some bad poetry. Then wipe your tears and go kick some ass, because nothing stops you from succeeding, Leo. Also, get ready to feel both sad and aroused all the time…
Virgo ♍
Unlike other signs, you're excited about other people. Yep, I'm talking about those partnerships (again). Mars in Pisces perks up your passion for the ideal mate (business or romantic) and could see you hunting down hotties left and right. If in a relationship, you and your beau might argue about your feelings more than usual…
Libra ♎
Life's about to get way busier and more chaotic. Mars in Pisces could wreak havoc on your day-to-day routine. To keep yourself from getting overbooked and overwhelmed, jot down every appointment, assignment due date, celebration dinner and study session you schedule. And if you feel like starting a new wellness routine, now's a great time…
Scorpio ♏
Similar to Pisces, Mars in Pisces is going to have you feeling like a superstar. Mostly because it enlivens your confidence and creativity, while also stirring up a major hankering for drama. Rather than starting said drama, you should instead channel this need into an arty project or event. Write or play or something…
Sagittarius ♐
So much stuff is going to happen at, with or about your house! Mars in Pisces could see you pursuing your version of an HGTV dream home, complete with affordable renovations and ridiculous redecorations. That, or you chill at home binging "Flip or Flop.". Another option: you fly the coop and couch surf for a spell…
Capricorn ♑
Curiosity and confusion swell, and communication takes an aggressive turn. Mars in Pisces sees you asking questions just so you can argue with others about the answers. If you can't figure out what the A-B-C-D-E-F you're talking about, you'll irritably ad-lib. Also, your day-to-day becomes both hectic and hazy, which leaves you itching to escape…
Aquarius ♒
All you're going to care about is money and stuff. That's it. That's the horoscope. JK. Mars in Pisces rouses your acquisitive nature, so you'll be looking to amass as much cash and procure as many new trinkets as possible. If you haven't yet delved into cryptocurrency, you may do just that during this transit…
Pisces ♓
Passionate, playful and way more confident than normal, you're already feeling the positive effects of Mars in Pisces. You're also more inclined to speak your mind, assert yourself and focus your attention on Y-O-U. Plus, you've got loads of energy, which you should totally use to chase your dreams. Be wary of wearing yourself out…