22 January 2019
Israel Wheatley
    The Netflix original film Bird Box, directed by Susanne Bier and released on the streaming website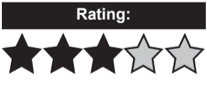 on December 21, has triggered a heavy inondation of fame — both good and bad — across the internet since its release. The film has since broken viewership records, attracting more than 45 million viewers in the first seven days after its release, according to variety.com.
    With its success, of course, came memes of the protagonist wearing her now-iconic blindfold: comparing the film to The Office, Febreze commercials and playing on plenty of jokes throughout the gay community.
    Of course, Bier's apocalyptic-horror film carries more story (and jokes) behind the blindfold. The story unravels through a series of flashbacks as the protagonist, Malorie (Sandra Bullock), travels down a river to an unknown location with two children. Malorie tells the children at the opening of the film to keep the blindfolds on, though the reasoning is less than apparent.
    The flashbacks tell the story of a sudden apocalypse in which people around the world are committing suicide en masse; this eventually reaches the United States, where the story takes place, and Malorie, then pregnant, takes shelter with a handful of other survivors amidst the chaos.
    While the film's take on slow-burning horror is unique in its own right, Bird Box lacks in several areas where it could have found success, defaulting to cheap clichés found even outside the horror genre. It weakens itself from the start with unnatural dialogue and stock characters: two rough-and-tumble sisters, Malorie being a faux-depressive artist and Jessica (Sarah Paulson) a textbook foil as a sister.
    We soon meet the remaining, nearly star-studded cast: John Malkovich as Douglas, B.D. Wong as Greg and Trevante Rhodes as Tom, these characters being the only other three to leave dark enough shadows to give this film the chill it so evidently demands. Unfortunately, these acclaimed actors do little to keep the monster-fraught plot human enough to darken the story with realism, though this is understandable given the material provided to them.
    There is too much quick and easy discourse between the characters; within minutes of the chaos hitting our protagonists' territory, the monster is already figured out by none other than Charlie (Lil Rel Howery), who presents his contemporary research as found on the internet, which of course leads to an expected disagreement from the more sophisticated characters. Though they all quickly decide that blocking out the outside world from view is the solution to survival – hence the blindfolds.
    Even amidst all the chaos do these characters find little to no time to grieve. Douglas has quite literally watched his wife kill herself, but his only concerns seem to be his gay neighbors' plans to modernize their home and Malorie's use of a shotgun, in addition to taking every opportunity to call his fellow survivors idiots.
    Bird Box, while its storyline screams unique, makes little effort to give originality to its execution or layout. Most notable are the stock characters and typecasts: B.D. Wong, well-known for his calm demeanor and intellectual characters, fulfills his primary type as the token matured gay man. And of course we have Lucy (Rosa Salazar), the militant police academy student trying so hard to fill the Michelle Rodriguez role.
    One character in particular, Charlie, sticks out like a sore thumb. His humor of course gives the film its comic relief, which would have been successful had the rest of the story been toned down to a darker level. The character's type is an obvious copy of Get Out's (2017) Rod, portrayed by Howery as well. Howery's humor is much needed, but it brings so much of Get Out to this film that comparison is the only way to this story's judgement.
    Get Out was a fantastic, brilliant success, as well as a perfect example of combining psychological horror with comedy. Yet, Bird Box takes too much color inspiration from Jordan Peele's film and can't seem to find itself as the horror it longs to be. A great story wasted by a mediocre execution, Bird Box gives Netflix another disappointing watch — though it excels at bringing in money.