When we think of celebrities, many of us think about our favorite movies; others think about the relentless scandals of mental breakdown head-shaving, accidental nudity and uncontrollable drug addiction. Many of us, however, fail to think about the acts of kindness, advocacy and community service.
So, let's think about this. What would we do if we were held so high on a pedestal that very few could not hear what we do or say; what would we do if we held as much power as a celebrity did?
Maybe we would use this power to sell more and make more money through ad sponsorships and merch — maybe we would use this power to exert a larger voice for our political beliefs. Maybe we would simply stay silent and avoid the potential controversy from our words or actions.
It is hard to say, really, if celebrities are using this platform to speak for those who are voiceless. Should they be held responsible for giving back to those who have so little? For some celebrities, this is a responsibility they hold themselves to, whether others know about it or not.
For instance, there was Audrey Hepburn, known for her eminent beauty and elegance from her roles in "Breakfast at Tiffany's" and "Roman Holiday," but lesser known for helping the resistance in Germany during World War II, or her role as a UNICEF ambassador.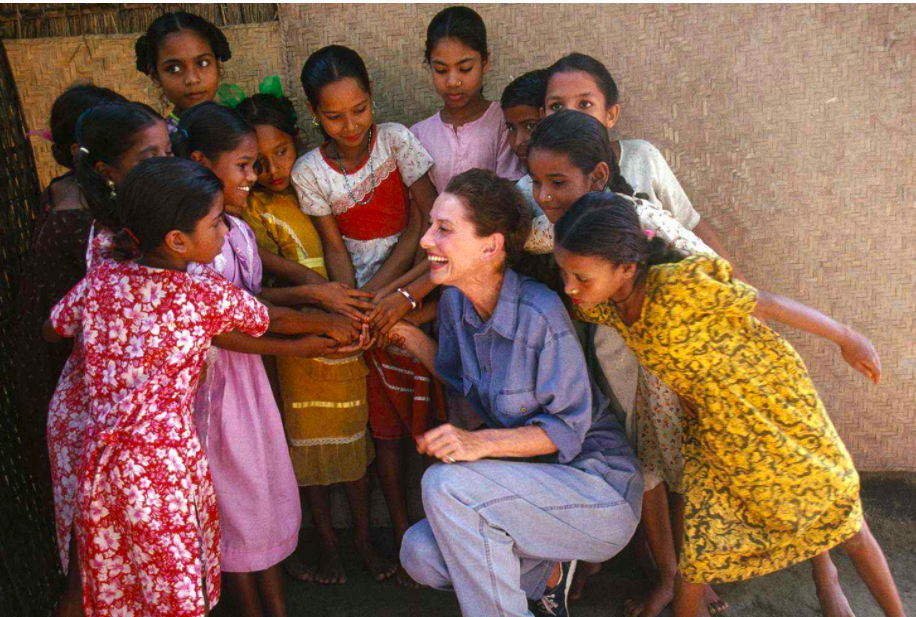 A more current celebrity example would be Angelina Jolie, who is known as an actress in movies such as "Lara Croft: Tomb Raider" and "Maleficent," and lesser known for her humanitarian actions toward ending poverty in underdeveloped countries, or her environmental activism.
Celebrities like Hepburn and Jolie have made efforts to address some of the greatest issues of their times and made a point to help those less fortunate than themselves without a bright spotlight on their humanitarian work. There are others, however, who use their platforms to spread word about issues that threaten many under-represented people.
Ashton Kutcher — known for his heart-throb roles in "That '70s Show" and "No Strings Attached" — has publicly addressed the dire issue of child sex-trafficking in the U.S. and even co-founded Thorn: Digital Defenders of Children, an anti-human trafficking organization. There's also music artist Bruno Mars, who announced his $1 million-dollar donation to helping end the Flint Water Crisis in 2017.
And yet, the question remains: do celebrities bear the responsibility to use their platforms for good? My answer is yes.
If anyone, apart from celebrities, has the power to end hunger, prevent poverty, provide better educations, end climate change and overall use their platform for good, then why wouldn't they?
Even if they choose to do so privately, they are choosing to make a difference in others' lives; if they choose to do so publicly, they are showing others that there is change to be made. It is not about looking good in front of the public; it is about moral obligation as a human with power.