When the pandemic began and people were forced to stay at home, some used it as an opportunity to explore their creativity or to start new business ventures. Emma Marquardt, junior criminal justice major, and her sister, Kayla Tidwell, used their time to create Disney-inspired home décor.
They started The Magical Sister Co and began to sell Disney themed signs, Mickey beaded garlands, magical mouse wreaths and, now recently, stickers. These creations are inspired by Disney movies, rides and characters.
Marquardt was taking 15-credit hours at UCCS while working at a gym when COVID-19 hit in March; the government mandate forced her out of work, along with her sister Tidwell, who worked at a spa that was also shut down.
The extra time opened up the possibility for them to turn their passion for Disney into a business.
"The love for Disney is really the center of the entire idea," Marquardt said. And in this family, Disney is everything. From their rooms to their movie choices to their vacations—they have been to Disney World twice this year. To them, it made sense that their business would mirror their passion.
They first made Disney inspired décor for Tidwell's wedding last October, when they began to ask themselves why there was nothing like this on the online market at a decent price. The sisters decided they wanted to make crafts that reflected what they were looking for.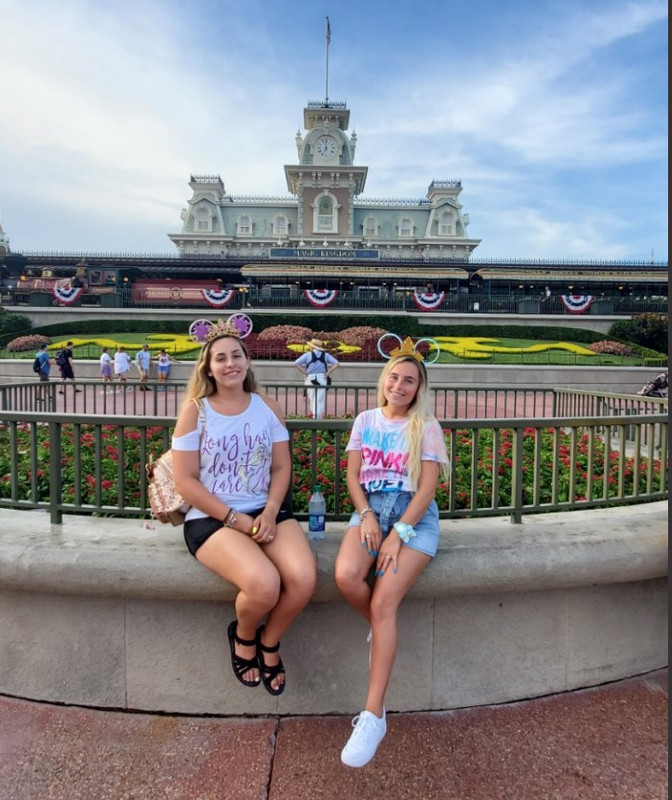 In the first couple of weeks in April, the sisters began to make a bunch of décor and officially start their business; they ended the month with one sale. Today, they average about three or four sales a month—six or seven is the most they have sold in a month.
Some months do not lead to as many sales, but according to Marquardt, they try not to let it get them down, and have worked to expand their business.
They bought ads on Etsy and Instagram to help boost their audience reach and they promoted their business on different Facebook groups.
In early June, Marquardt went back to work at the gym, and in July, Tidwell went back to work at the spa. Soon, Marquardt was doing 15-credit hours again for the fall semester. Now they have to work on their business with full schedules.
There are some more challenges for both sisters since they do not live together, and they sometimes have opposite schedules. But despite this, they are working through it with goals in mind.
"We would love for this to be our full-time jobs eventually," Marquardt said. "But right now, it's just a creative outlet."
The sisters just recently got a laser cutter to assist them in their creations. Before, everything was done by hand, including zip-tying the hoops together to get the Mickey head shape. They can now cut out Mickey's head shape, which helps them decrease the time it takes to make their decorations.
The laser cutter also allows them to add wood to their signs.
According to the sisters, they take pride in being a female-owned company. "We are girl bosses, and we got this—we are doing it. We are getting it done," Marquardt said.
The best part of their business, according to them, is that they are working on this together.
"It's something for us to bond over; it's something for us to share together as sisters," Marquardt said.
"We are super close, we always have been," Tidwell said, "It makes it a lot more special."
The Magical Sister Co is on Etsy, Instagram and Facebook.