October 31, 2017
Lily Spencer
    For many students, registering for classes can be a stressful time. Class registration began for select students Oct. 23 and continues into November.
    With the semester nearly halfway over and registration already beginning for students of senior and junior standing, Academic Advising can assist students through registering for spring courses even if they can't meet with their advisor before their registration date.
    "Our advising office this time of year does to a longer wait, so sometimes it's a week or two to see an advisor," said Jessica Tvrdy, assistant director of Academic Advising.
    "I would encourage students to make their appointments early and set their degree plans in advance, because we are not as busy in those early semesters."
    To aid in the registration process, Tvrdy suggests utilizing Academic Advising's resources to get a better idea of what the upcoming semester should look like.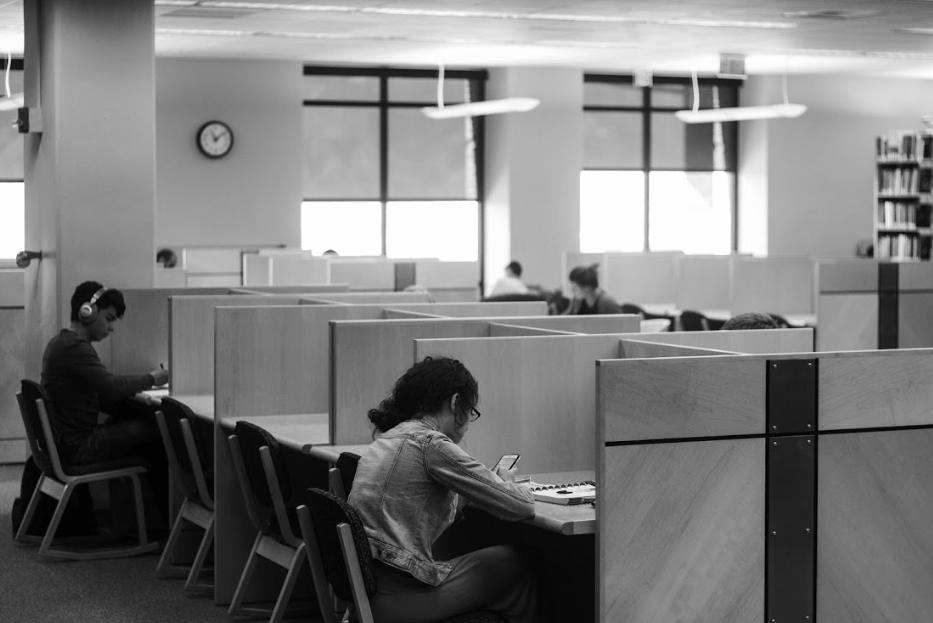 Degree Audit
     The degree audit has up-to-date information on classes that students have taken and need to complete to graduate on time, according to Tvrdy.   
    "The resource students should be using is their degree audit, number one," she said.
    "You can find that in your student portal. It's accurate, it's up to date and it's a great place even if you're not quite sure."
    The Academic Advising website also offers access to four- and five-year degree plans that are broken down by college and major. Using the plan and the audit, students can get a better idea of what classes they should register for, said Tvrdy.
   "Its that 20 percent gray area of 'what is an upper division' and 'can my minor class count towards this that the advisors can get into," she said.
Student Portal
    Students may also have issues with holds on their student portal. According to Tvrdy, students should check their holds screen to make sure they take care of something that could be preventing them from registering before their registration date arrives.
    "They have things like an immunization hold because they forgot to get their shots turned in," she said
    Students should also know the date and time that they can begin registering for classes. This information can be found via email from the records office, which emails each student individually with their date and time, or on each student's student portal.
    Tvrdy believes that utilizing these resources could help students throughout registration.
    "I think if you're looking at your degree audit, your four-year degree plan, your holds tab and knowing your registration date and time that can decrease 30 percent of the panic that I see alone," she said.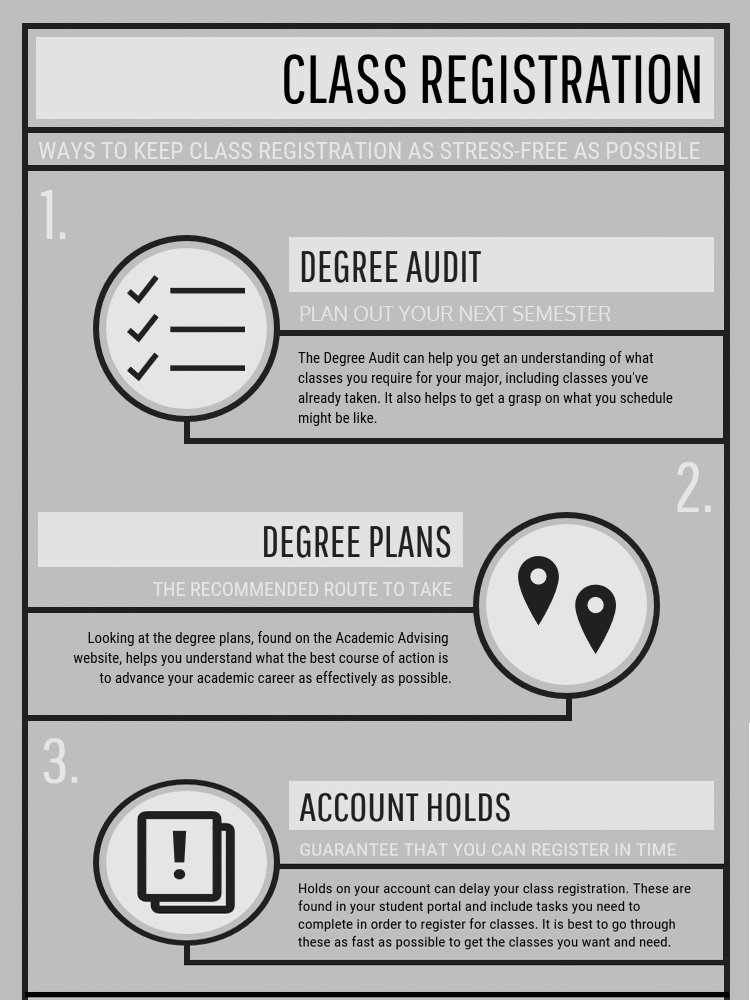 Adviser Appointments
    Although it is harder to meet with advisers at midterms, Academic Advising has taken steps to make the process run more smoothly and maximize time with students.
    For one, the office has shifted the amount of appointments each week from 24 to 40.
    "By increasing appointments we've decreased our walk-ins a little bit but it seems like by adding so many more we are up in terms of how many people have been coming," said Tvrdy.
   Academic Advising has also began to allow students to make appointments online via Starfish. Appointments can be made at all hours of the day, and students have the option to give more information on what they hope to get out of their appointments.
    Brittany Mcquown, a senior majoring in Health and Wellness promotion, thinks this is particularly helpful to students.
    "I think that it is really great that you can now make online appointments and that they changed the amount of appointments they take," she said.
    "It really takes some stress off of you when you are registering for classes because the advisors are more available to help you."
    Tvrdy just has one request for students to help maximize the amount of students who can get in to see their advisor.
    "If they make an appointment and they get their question answered via email or they figured it out on their degree audit, I would highly encourage students to go in and cancel their appointment with their advisor because with us booked we want to get it open so I can get the next student in," she said.
    For more information on class registration resources, visit uccs.edu/~advising/.