Sept. 23, 2013
Alexander Nedd
[email protected]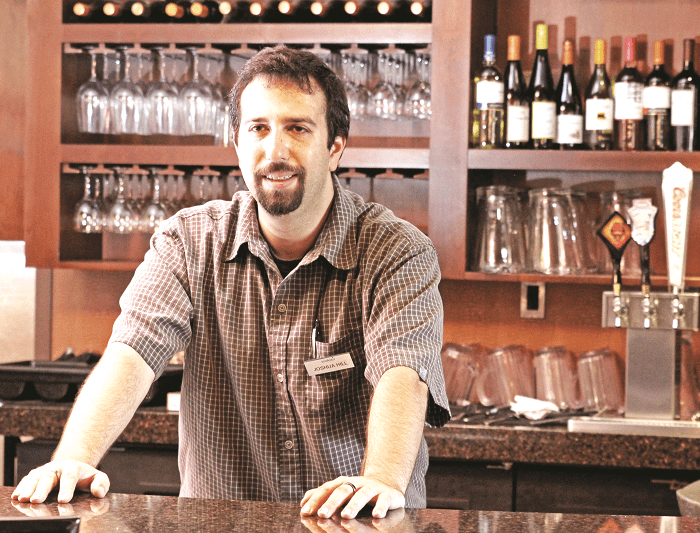 Burgers and beer have a new supervisor.
Clyde's, the University Center pub, is under new management this semester.
Joshua Hill, the new manager, was chosen over other applicants after multiple interviews and has set his sights on improving the student hangout.
"Sales have increased about 5 percent this semester alone," Hill, a Vermont native, said in an email.
Rumors have suggested Clyde's will become a full-service bar, allowing a wider alcohol selection. For the moment, Hill explained these rumors hold no truth.
"Clyde's will not become a full-service bar. Our liquor license restricts us to beer and wine," Hill said.
However, Clyde's available services may still change. According to Hill, full-table service at Clyde's is being considered.
New menu items have also been introduced by Hill and others, offering a variety of daily specials.
Hill is hands-on with the Clyde's menu and has a team who helps him with it, including Brenda Witzke, the new retail manager who starts today.
"She will be working with Keith Livingston, our executive chef, and I to create new menu items and continue to improve the customer experience," Hill said.
He said a wider beverage selection and new staff are additional changes this semester.
Currently, Clyde's employs 12 staff members but is looking to add more.
Sydney Davis, an English major, is a freshman and new to the Clyde's team.
"I've been here for two weeks. It's different here. I used to work at Chili's," Davis said. "I like how relaxed it is here on campus."
Davis likes how Clyde's continues to be a busy as well. "Business has been pretty good. I went to Clyde's before I worked here and thought it was a cool place."
"My goal for Clyde's is for it to be a fun place to go, whether it is to watch the game or hang out with friends," Hill explained.
"To do this, I need to uphold and continue to improve the level of service and food quality and, in general, offer an exception experience to every guest."
Both Hill and Davis encouraged students to attend and see the new Clyde's experience. "It's pretty cool and relaxed here. When you get tired of other foods, come here," Davis said.
"Clyde's continues to get better every day," Hill said.
Clyde's is open seven days a week, Monday-Thursday from 11 a.m. to 10 p.m., Friday-Saturday 11 a.m. to 11 p.m. and Sunday 1-6 p.m.