April 21, 2020
Food insecurity has become a reality for many college students as unemployment plagues the nation. COVID-19 response and prevention measures have also caused widespread grocery hoarding.
For those struggling with food insecurity, Clyde's Cupboard is still open for UCCS students.
Clyde's Cupboard is an on-campus food pantry. There is no application process or form required; to utilize this resource, students only need a valid UCCS student ID.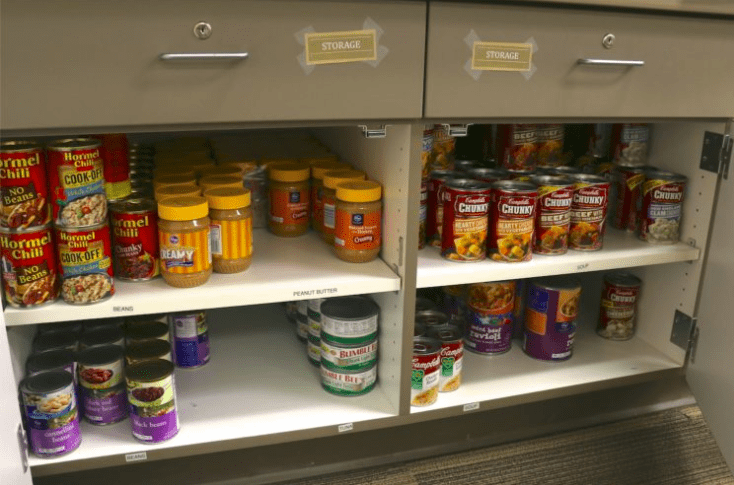 Despite campus closures, Clyde's Cupboard is open seven days a week from 6 p.m. to 11 p.m. They are operating out of the Alpine Express Shop connected to the Roaring Fork. Students can visit once a week and get up to eight food items for free.
During regular campus hours, the pantry is available from Tuesday to Thursday, 10 a.m. to 5 p.m. in the Student Life Lounge.
However, other food resources have not been able to continue during the pandemic. "Unfortunately, because of Governor Polis' Stay-At-Home Order, we had to temporarily hold off on providing free meals/meal vouchers," said Prevention and Outreach Manager Ray Fisco. "We hope to continue this program when these restrictions are lifted."
As a result, Clyde's Cupboard is working to make up for the lack of other food resources. "We are in the process of trying to organize a drive-thru & drop-off food drive for Clyde's Cupboard," Fisco said. "We want to still be able to support students through the end of the semester and into the future, and we would love for our campus community to help in those efforts."
This "drive-thru & drop-off" option has not been implemented yet, but students are encouraged to check their student emails for developments.