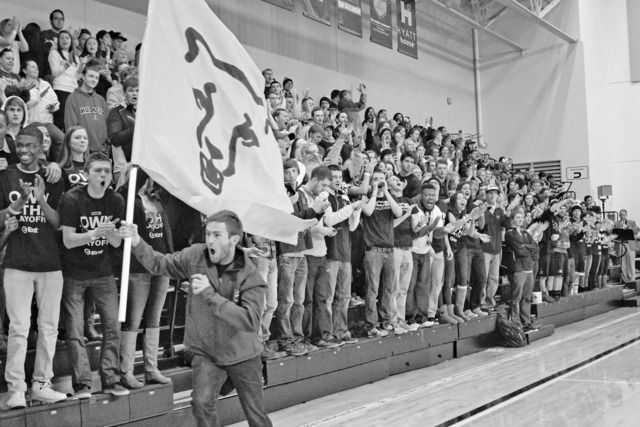 Sept. 28, 2015
Scribe Staff
[email protected]
CU-Boulder and Colorado State University faced off in the annual Rocky Mountain Showdown Sept. 19.
The two football teams of the respective schools went at it at Sports Authority Field at Mile High to determine who gets bragging rights in the state for next year. CU won in overtime, 27-24.
The stands were packed with thousands of students from each school, going crazy whenever their team took the lead. Often, they were accompanied by musical instruments.
The bands were important to the ambience of the game. Their sound reverberated around the stadium, adding immensely to the atmosphere of the game. It was a large part of what let you know you were at a college football game, and not watching the Broncos in their alternate uniforms.
UCCS doesn't have a football team, but it is a college. It is also a college that is still learning how to have school spirit.
As a holdout commuter school, UCCS retains different values than that of other schools. School spirit comes in different forms, and when it does, it comes in smaller doses.
The CU-CSU game illustrated one key component that could help UCCS with school spirit.
We need a fight song.
Universities around the country, from the old to the new, use fight songs to bring the school together and to show rival teams what they're made of. Even some secondary schools have fight songs and the fact that UCCS doesn't is unacceptable.
A fight song creates camaraderie. A fight song creates pride in your school, not only for the athletes but for every student. A fight song helps bring students together to find a common ground – athletics. And it is athletics, more than classes, which have the capacity to increase school spirit.
It took decades for UCCS to find the perfect mascot (it was once a giraffe), but we did. And the perfect mascot needs the perfect fight song.
And the song ought to have student input. Not in just the words, but also with the song itself – we have the talented students to help with both.
If and when UCCS does begin to develop a fight song (and it should be soon), students have to be involved.  Otherwise, we will probably have a bit of trouble getting behind the song, and the impact it could have would be minimized.
The positive about not having many traditions is the fact that we have the opportunity to start them. A fight song is the perfect opportunity to create something that will have a lasting impact on UCCS.