2 out of 5 stars
"Dear Evan Hansen," a film adaptation of the musical by the same name, premiered on Sept. 24 after months of audience anticipation. Despite my best efforts to watch this movie with a positive attitude, I left the theater last week feeling frustrated, weirded out and slightly confused by the story's intentions.
Not only does "Dear Evan Hansen" use suicide as a plot device, it is also spreads a baffling message about mental health awareness — one that I still cannot fully wrap my head around.
The plot centers around high school student Evan, portrayed by Ben Platt, in the aftermath of the suicide of a fellow classmate, Connor (Colton Ryan). A series of events involving a letter written by Evan to himself has lead Connor's parents to believe that Evan was a close friend of their son — but the two were barely acquaintances.
In the first 15 minutes of the movie, Connor only talks to Evan a couple of times, and both interactions end up going horribly sideways.
This is part of the reason why Evan's resolution to invent a friendship between himself and Connor following his suicide is a problematic plot point — the two barely even knew one another!
Evan spends much of the movie lamenting the fact that he suffers from anxiety and depression, but ultimately uses his mental health struggles as an excuse for his problematic actions.
This narrative is strange to me because it suggests that people with mental illness engage in toxic behavior simply because they are mentally ill — a stereotype that is not only harmful, but at odds with the movie's underlying stand against mental health-related stigma.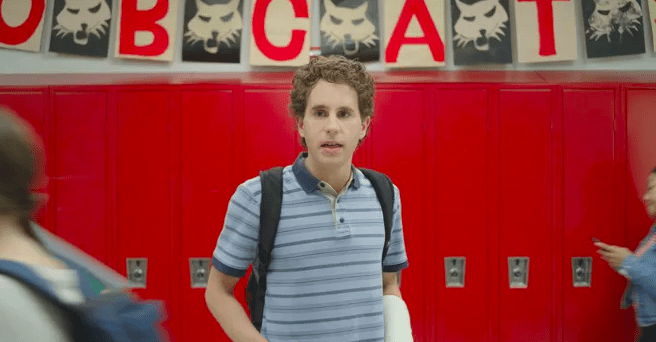 Connor is introduced at the start of the movie as a stereotypical "troubled teen" character who reacts aggressively to bullies and has no friends, which in and of itself is a huge mental illness stereotype — one that angered me to see displayed so openly and unapologetically.
I entered this experience with high hopes. I was a fan of the Broadway version of "Dear Evan Hansen" in high school, and went to see it live in 2018.
I was really affected by the musical's theme that "no one deserves to be forgotten," as it is a touching sentiment for teens that struggle with mental health issues, or are just going through a difficult time in general.
After watching this movie, however, I came to realize that those lyrics are more manipulative than they are relatable. They distract from the fact that Evan is using this fake relationship with Connor for his own benefit, which is inappropriate and, frankly, kind of creepy.
Even the saddest song in this movie, "Words Fail," lacks any meaningful accountability on Evan's part. He uses his absent father and overworked mother as excuses for why he acts the way he does, which is valid to some extent, but still not a worthy justification for his behavior.
"Dear Evan Hansen" is not nearly as groundbreaking as it tries to be, which is disappointing seeing as it has become something of a model among teens and young adults for mental health awareness, particularly the message that "you will be found."
I would not recommend "Dear Evan Hansen" to anyone who values quality mental health representation like I do.
It is a genuinely problematic story that promotes damaging stereotypes about mental health that young people should not be so readily exposed to.
On social media, people were upset by the fact that Ben Platt, who plays Evan, fails to pass for a convincing high school student due to his age, but this movie definitely has a lot more to worry about than the leading actors' physical appearance, especially in its approach to a topic as sensitive and triggering as suicide.