Although the Ent Center for the Performing Arts' three program organizations — Gallery of Contemporary Art (GOCA), TheatreWorks and the Artist Series — have decided to halt in-person programming during the fall semester, its staff and students continue to find new avenues to showcase the arts.
The Ent Center's Interim Director Chad Garland said via email, "GOCA and TheatreWorks continue to provide digital content online and through regular emails to patrons and guests of the Ent Center. The Visual and Performing Arts department will still [be producing] some student music recitals and student theater programming although adjusted to meet all COVID safety guidelines.
"We are also hosting classes inside the Shockley-Zalabak Theater and Chapman Foundations Recital Hall for the first time to provide larger spaces for social distancing of larger classes," Garland said.
Visual and Performing Arts (VAPA) Director Kevin Landis, said "We have moved many of our classes into the Shockley-Zalabak theatre. It is true that the building is more open than it is generally. But we are cognizant that we cannot just use any room. Like everyone, we have to be certain that we are minding all safety protocols."
Classes from the communications and military sciences departments also need larger spaces and are easily accommodated through the Ent Center, Garland explained.
According to Landis, senior Arantxa Chávez's outdoor version of Jean Paul Sartre's "No Exit" will take place on the lawn with mandatory reservations. This event is available to the UCCS community through the Ent Center from the VAPA department.
Landis also elaborated that students are operating under new challenges and taking advantage of new pathways.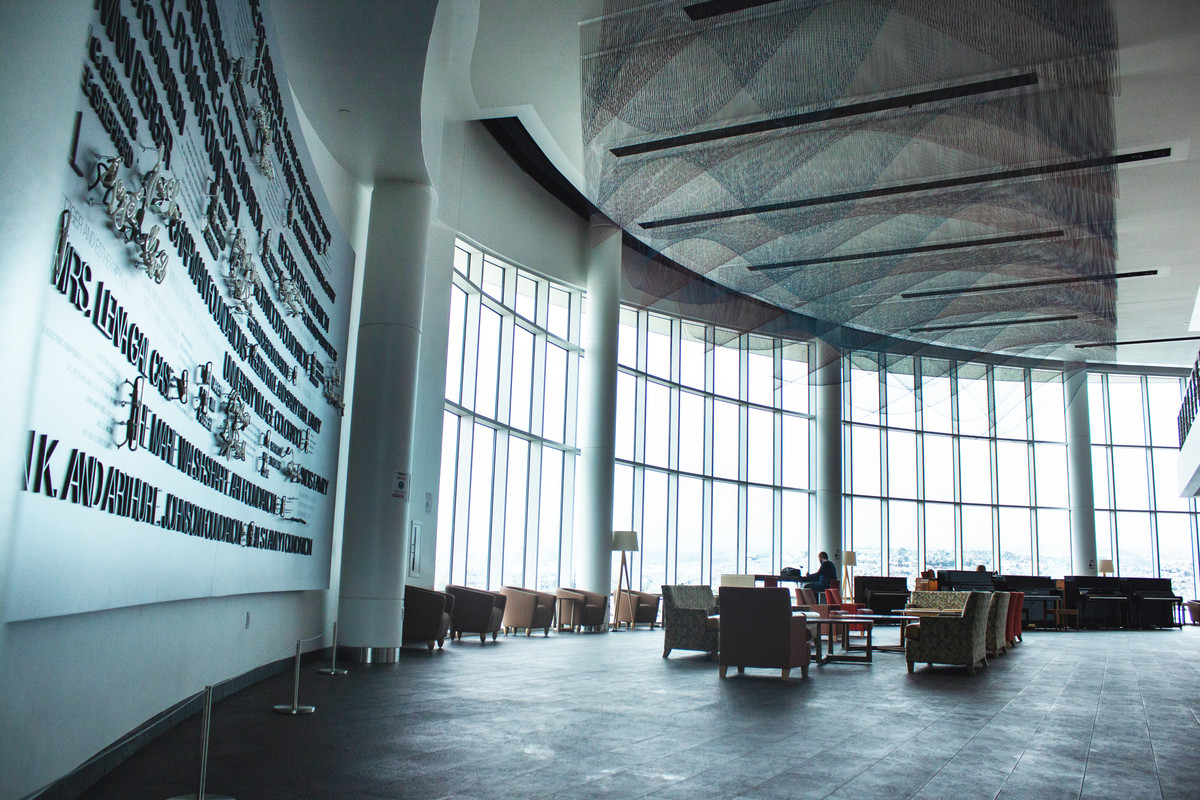 "Theatre and Dance students have been extraordinary. They have taken a lead in figuring out new paths," he said. "I would say that students have met the moment and looked for new and exciting ways to create art."
Along with adapting to COVID, Landis provided a new class, "Rebuilding Theatre and Dance." He wrote via email, "It specifically looks at ways we can remake our industry. From the challenges of COVID, to social movements like BLM, to politics, 2020 has been a watershed year — our business and our world has changed. We are trying to see silver linings through adversity and be on the forefront of change."
There will also be several online projects from VAPA students, including a filmed play that will be available for streaming. Landis is also continuing his "Prologue" lectures, with the upcoming Oct. 5 one focusing on Spanish language adaptation.
TheatreWorks Artistic Director Caitlin Lowens provided information on upcoming events from TheatreWorks, including a streaming of the 2000 Anna Deavere Smith play, "House Arrest," about the American Presidency which will take place during the last two weeks of October.
"Professor Max Shulman and his student dramaturgs have been doing amazing work, interviewing local elected officials and politically engaged folks to create a companion piece about leadership right here in Colorado Springs," Lowens wrote via email.
TheatreWorks is also cooperating with the Kraemer Family Library for the annual intergenerational story-telling contest in November, and they are currently brainstorming virtual events for December to celebrate the holidays.
"We know that we'll be telling some beautiful stories and are still exploring whether we'll be using traditional stories that people already know or more contemporary stories, as well as exploring a few different virtual media," Lowens wrote.
When Spring 2021 rolls around there are plans to bring Shakespeare's "A Midsummer Night's Dream" to middle and high schools with the help of a 25,000-dollar award granted to TheatreWorks from the National Endowment for the Arts.
"Right now, we're still planning for a four-show season in the first half of 2021, sometime between January and July," Lowens said. "Our plans for that are to gather together for a remount of 'An Iliad,' which was paused before its first performance on March 12; 'Every Brilliant Thing,' about resilience and survival; 'Twelfth Night' at Rock Ledge; and then we're planning to find another small cast work that will speak to the national conversation on race and anti-Blackness."
TheatreWorks endured challenges from this past year, with hope aided by the grant and virtual avenues for performance — although the organization did experience the furloughs that hit many university departments. Three staff members were fully furloughed for nearly three months, while Lowens was furloughed at 60 percent. Across the Ent Center, one person was also laid-off.
Lowens left a reminder to the UCCS community that the arts are still happening at the Ent Center: "Just this week, Theatre&Dance hosted a residency with the artist Dohee Lee. And the Galleries of Contemporary Art are open by appointment, with a wonderful exhibit called 'Seat of Learning.'"
Garland added that the Ent Center is still open for students to study and relax, though they ask that all COVID-19 safety guidelines are followed.
Landis urges the community to follow the UCCS Theatre page and reach out to him with any questions. As a final thought on the arts, he said, "We are fighters and survivors. [COVID-19] has been a real challenge to the world, and the arts are deeply affected by this tragedy. But theatre has faced a lot in its history. We are figuring it out, and I really believe we will grow closer and stronger as we navigate the still difficult waters ahead."