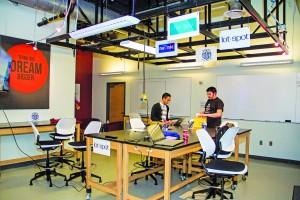 Feb. 29, 2016
Abbie Stillman
[email protected]
College is the time to not only figure out what you want from life, but also to turn your ideas into something promising.
The Entrepreneurship Club, which originated two and a half years ago, is a place for students to turn their innovative ideas into potential business careers.
The 40-member club meets weekly and finds varying topics that the members are interested in pursuing.
"We are a dedicated group of innovative and action-based students and if there is something on campus that you see is an opportunity for us to apply our innovative mindsets to, we really would love to know about it," said club president Justin Hein.
Hein, a sophomore business major, is also pursuing his Bachelor of Innovation degree.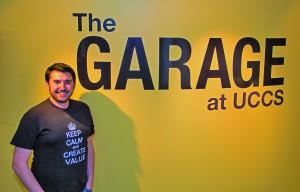 "We think that, as entrepreneurs, the greatest thing we can do is create value, whether that be through a product, a service or non-profit; we want to provide the resources and to support them as a community," added Hein.
He said the club prides itself on being a supportive group to help encourage students to problem solve when dealing with real-life situations.
"We like to encourage people to be innovative, to be creative, when you face those real-life issues that need to be solved. Having that mindset and being able to think outside the box is really important," said Hein.
Any student can join the club with no fee.
"We want (the Entrepreneurship Club) to be a place where innovative students on this campus use as a pathway," said assistant professor of Entrepreneurship and Innovation Matt Metzger.
When ideas are brought up, they conduct action-based activities around them, something Hein termed "innovation challenges."
These challenges include three random items that the team puts together in five minutes to create one product.
One example was to utilize glasses, a banana and nanotechnology. The project, named Nano-Banana, would be used for children.
There are occasional prizes for groups that come up with the best idea.
The club also hosts special events each month. There will be two events during March, including a lip sync battle, held on March 8 at 7 p.m. in Clyde's, which will look to connect student with the community via Connect Colorado Springs.
For more information about the Entrepreneurship Club, visit their Mountain Lion Connect or Facebook page.