January 28, 2020
For the first time in 25 years, the largest collection of Monet paintings in the United States is on display at the Denver Art Museum.
Those willing to spend more than the general admission ticket price had the fantastic opportunity to view the famous French impressionist's artwork in the Denver Art Museum's latest exhibit titled "Claude Monet: The Truth of Nature. "The exhibit contains over 120 paintings spanning two floors.
Do not assume that this exhibit only showcases paintings of bridges and waterlilies. The exhibit takes the visitor on a journey beginning with Monet's early life and some of his lesser-known paintings. The exhibit highlights the variety of Monet's work. Although nature is the central theme, Monet captured the unique beauty of every place he lived.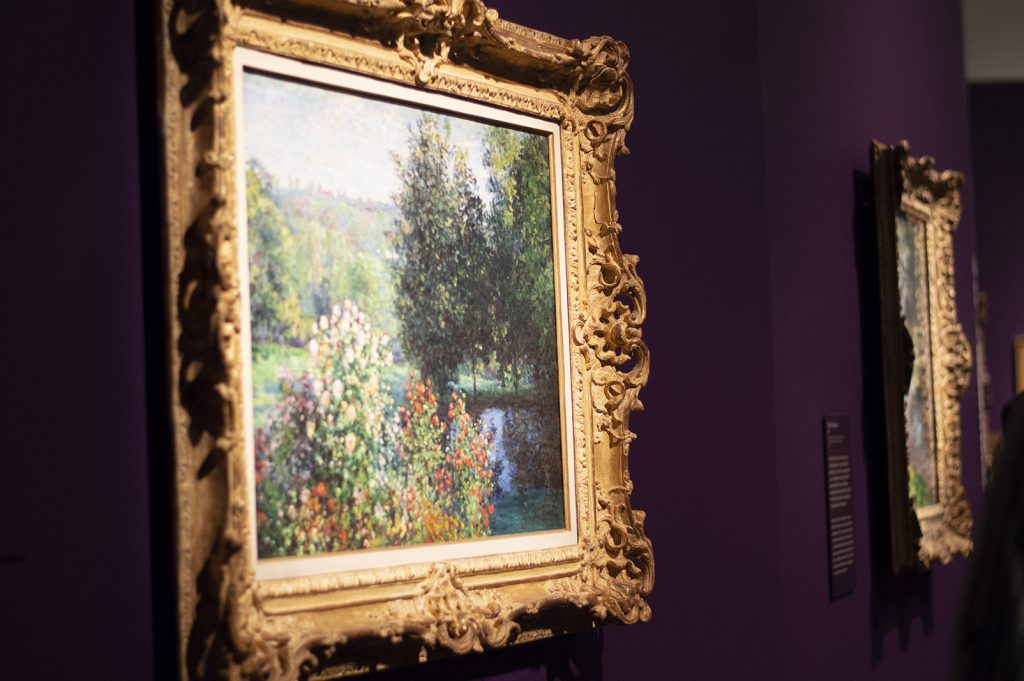 The exhibit is divided by region, as the artist traveled to many places during his lifetime. The exhibit showcases Monet paintings from his travels in the Netherlands, Norway, Italy and England. Throughout the exhibit, attendees get an idea of the personality of Monet, and it also features rare video footage and quotes from the artist who died in 1926 of lung cancer.
"Claude Monet: The Truth of Nature" will be on display until Feb. 2, 2020. Tickets were $27 a piece and included general admission. Although the tickets were pricey for college students (there is no student discount offered), this is a once-in-a-lifetime opportunity to view an exquisite exhibit that may not be seen again in the United States for several years.
While tickets for this particular exhibit are already sold out, the museum is also displaying an exhibit called "The Treasures of British Art: The Berger Collection," which features a chronological selection of works ranging from the 1400s through the late 1800s. Among the collection is a portrait of Henry VIII is one of seven stylistically similar Tudor royal portraits that were likely all painted by the same artist.