Since the beginning of the COVID-19 outbreak in March, many people have seen their lives take a complete 180 — between unemployment, working remotely and, for students, transitioning to online school and navigating education from home.
This has especially been the reality for college students, and even more so for students with children.
As the COVID-19 pandemic persists, many have been worried about what public schools may look like this fall. The UCCS Family Development Center (FDC) has acknowledged these concerns on their website, explaining how COVID-19 has affected students, staff and faculty at the FDC and expressing that parents and children alike have been struggling to find their "new normal."
With that, they also offer resources for parents and teachers, like daily roadmaps for time management, health and spread prevention toolkits, advice for addressing COVID-19 with children and further tips on ways to cope.
As many schools are struggling to prepare for students' return, the FDC is no exception; they have changed the way they operate as an early-education facility.
FDC Director Season Doebler explained in a virtual interview about the return to classrooms this fall, "We had this fear that every child was going to come back distraught and scared… but I was blown away." Since the opening of the FDC, new and returning students were not scared, but excited to go back to school.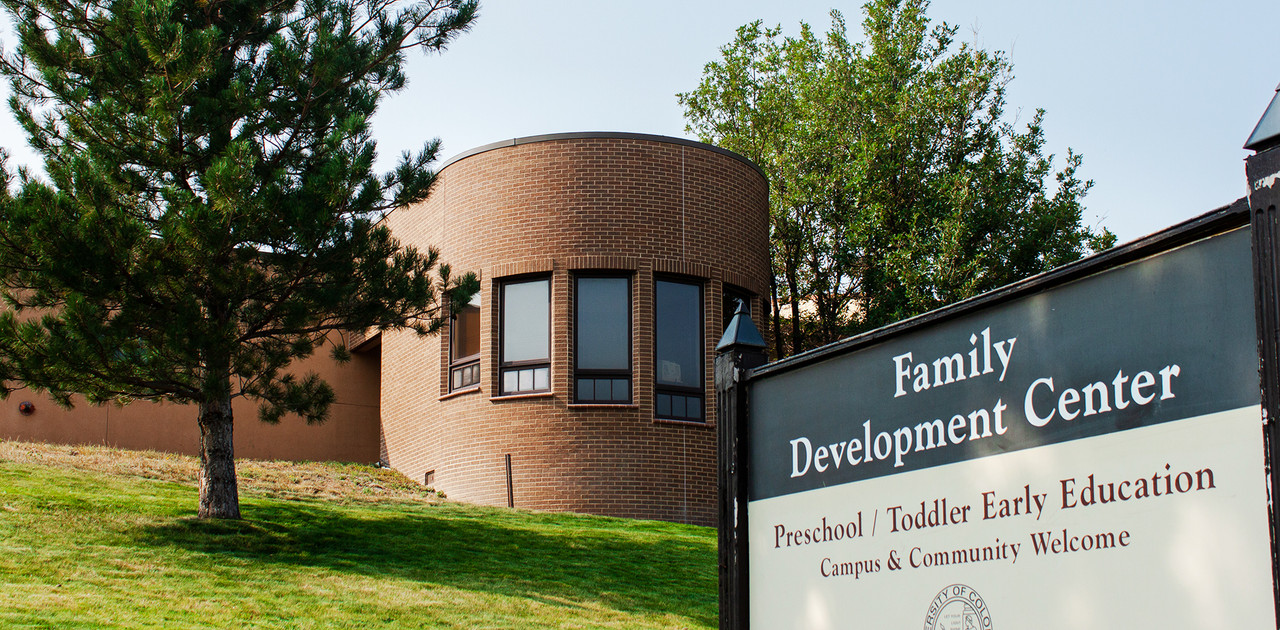 Despite this excitement, school still does not look the same as it does during most school years. All parents, staff and faculty are required to wear masks. However, it is not required for children between three and 10 years old to cover their faces. If a mask is provided by a parent, staff are more than willing to make sure the child wears it.
Another change involves drop-off stations for parents to bring their child to school. There is a station located outside of every classroom in order to avoid contact with other students and parents outside of the child's class and teachers. Children and staff must also agree to temperature checks prior to entering the building.
Other adults, besides staff and faculty, may not enter the building. This has been said to be challenging for parents of new students, who must create appointments for tour times before or after school to familiarize themselves with their child's new academic environment.
Some things, however, are not new for the FDC, like keeping a clean and sanitized environment. "I think the health field and education, especially early-education providers, were probably the most prepared…. we already disinfect and sanitize everything all day long," Doebler said. Making sure children know how to properly wash their hands had already been taught in lessons prior to COVID-19.
Children and students have spent a lot of time at home with their families during the spring and summer, resulting in virtual interactions with friends and teachers. Returning to school has been an easy, exciting transition for them, as a result.
"I think they craved that routine — they craved that security, they craved their friends and teachers," Doebler explained. It has also been much harder for parents this back-to-school season, due to both the fear of this pandemic, as well as spending time apart from their young children again.
Despite adversities, the FDC still aspires to ensure a quality education and a secure environment for all children and staff, following their mission to provide high-quality early-childhood education for the children of UCCS students and faculty.