May 5, 2020
What a weird way to celebrate my college graduation: stuck at home, no gown or cords or fellow students. But, the way I see it, the celebration is the least important part of the four years (well, three and a half) I spent at UCCS. Looking back on every moment and every step I've made is priceless, something that a walk across the stage or a virtual ceremony couldn't buy.
When I came to UCCS, I was just a little 18-year-old fresh out of high school. I decided to live on campus my first semester, even though my family lived 10 minutes away, straight up Austin Bluffs. Needless to say, I broke my bank that semester and moved back home the next. That semester was one of my first experiences with UCCS, and I can't say it left a good impression.
Even my campus tour didn't leave a good impression. From the moment I stepped on campus to when I left, I felt empty, unsatisfied. Was I really going to go there? I had other options, my first being to accept the scholarship offered to me by Purdue University, an established and well-respected institution. UCCS is quite the opposite; just a small commuter campus with not much to offer.
For the most part, I've felt the same about the university for my entire education there. I weaved my way in and out of several departments on campus and learned about the inner workings of the university's administration, so much so that I've come to realize how annoying it can be.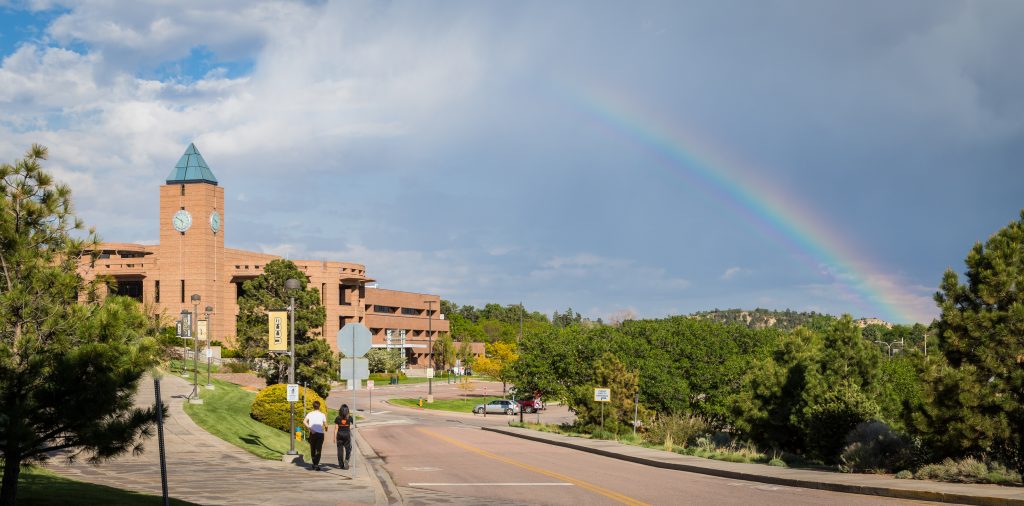 But even with an at-times dysfunctional administration—one that forces too many credits on students and puts on the guise of prioritizing education over profit—I found myself here. I found my talents and passions for writing and teaching and studying language. The Excel Languages Center hired me as a French tutor in spring 2017, which propelled me through the Languages & Cultures Department and brought me closer to the faculty, who couldn't be more exceptional.
And while the languages faculty helped me realize my passion in teaching, the Scribe helped me realize my passion in writing, paired with my film minor. Despite the base of UCCS' culture, which is really no culture at all, I ultimately felt the urge to say 'fuck it,' and clear my own path.
Like many of you out there, UCCS didn't do much to support me at an administrative level. From miscommunication between departments to promises that couldn't be kept and unnecessary restrictions and requirements—don't let those stand in your way. Fight them, and find your own path to success.