Whew! That was a long semester and year. And now, it is almost time for a short break before we enter another semester and hopefully an easier year.
This is an opportune time to sit back and watch some movies that we likely would have missed out on due to a pile of schoolwork.
Of course, not everyone has time to sit and watch movies all day during the break, but in case you do have a few hours free, here are just some of the newest releases that I recommend you watch in the safety of your home.
"Soul"
I am not normally a fan of animated movies, but Pixar and Disney's "Soul" looks fantastic. Pixar normally makes movies that pull on your heartstrings no matter what age you are. I believe it might partly be because of their realistic CGI animation that is unlike all other animation — but that is just a theory. 
"Soul" is about a middle-school band teacher, Joe, who is not living his true passion: jazz. When he accidentally travels to a different realm and helps another being discover their passion, he discovers his soul. 
You could not write a more interesting story idea. 
"Soul" will release on Dec. 25 on Disney+ and currently has a 100 percent rating on Rotten Tomatoes from the critics who have seen it. The film stars Jamie Fox, Daveed Diggs and Tina Fey.
"Mank"
"Mank" is a new movie from director David Fincher, famous for the films "The Girl with the Dragon Tattoo," "Se7en" and the Netflix series "Mindhunter." 
Netflix released the film on Dec. 4, but with finals, research papers and presentations in the upcoming weeks, this might not be on everyone's radar, so that is why I am recommending it for the break. 
The black-and-white film takes place in 1930s Hollywood and follows alcoholic screenwriter Herman J. Mankiewicz as he races to finish "Citizen Kane," which is considered by some to be the greatest movie of all time.
According to some early reviews, the movie is both a celebration and critique of old Hollywood, showing the corruption and glory that dominated the time period. 
"Wonder Woman 1984" 
"Wonder Woman 1984," the sequel to 2017's "Wonder Woman," will be released Dec. 25 on HBO Max and to select theaters for one month. 
The film's story takes place 66 years after the original, and its plot centers around the Cold War as Wonder Woman squares off against some major foes, including The Cheetah, a villainess who possesses superhuman strength and agility, and villain Maxwell Lord. 
"Wonder Woman 1984" is directed by Patty Jenkins, who directed the first film, and stars the wonderful Gal Gadot and Chris Pine.
I am extremely excited about this film, firstly, because I love the 1980s aesthetic, and few superhero movies explore that decade. I am also excited because I have yet to see "Wonder Woman," and both films will be available on HBO Max for people who are interested in watching them.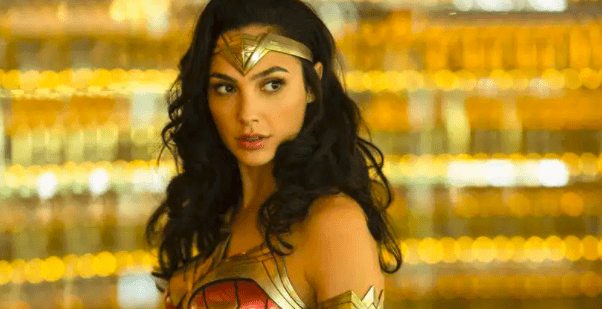 "On the Rocks"
This final movie was released in October, but it received little attention despite receiving good reviews. "On the Rocks" is a Sofia Coppolla film; the master director is back, and in my opinion, we should celebrate, because she releases a new film almost every four years.
The film is about a young mother who reconnects with her playboy father, as he assists her in attempting to uncover if her workaholic husband is cheating on her.
"On the Rocks" is available to watch on Apple TV+. It stars Bill Murray, who starred in Coppolla's classic "Lost in Translation," alongside Rashida Jones and Marlon Wayans.