On Sept. 17, major news outlets across the U.S. reported on an ex-aid for Vice President Mike Pence bashing President Donald Trump and backing former Vice President Joe Biden in this year's election. The video was posted as an advertisement for the organization Republican Voters Against Trump.
Described as a "lifelong Republican" by the Rolling Stone, Olivia Troye served as a high-ranking Pence staffer on the administration's COVID-19 response team. Other than serving as a coronavirus advisor for Pence, Troye also worked as a homeland security and counterterrorism advisor to the administration.
Troye expressed frustration on how Trump handled the COVID-19 pandemic, saying, "If the president had taken this virus seriously, or if he had actually made the effort to tell how serious it was, he would have slowed the virus spread."
"He would have saved lives," she stated.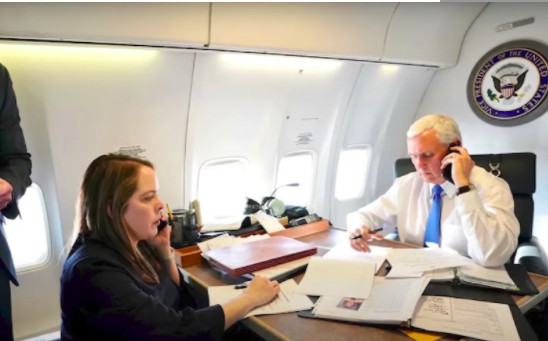 Troye is not the first former White House official to speak out against Trump's administration, but she is the first who worked extensively on the coronavirus response to speak forcefully against how Trump handled the pandemic.
The video continues with Troye urging other Republicans to vote for Biden in the upcoming election. "I truly believe we are at a time of constitutional crisis."
In an interview with the Washington Post, Troye said, "The president's rhetoric and his own attacks against people in his administration trying to do the work, as well as the promulgation of false narratives and incorrect information of the virus have made this ongoing response a failure."
She joins former Homeland Security Officials Elizabeth Neumann and Miles Taylor in speaking out against the president.
Both Pence and Trump were asked for comment by ABC News.
Pence stated, "I think my staff has indicated that she made no comments like that when she was serving on our team here at the White House Coronavirus Task Force, and I couldn't be more proud of the work we've done all along the way."
Trump was asked about Troye's comments outside the White House before traveling to a rally in Wisconsin. "She has nothing to do with me," he said. "I don't know her, I never met her."
Biden has not commented on Troye's support for him in the upcoming election.