The first significant connection I felt with an animal was when I was in fourth grade. I spent hours every day with my pony, Sadie. In middle school, I seemed obsessed with my horse, Micky-D, and I spent hours every day brushing her, riding her, sitting in her stall and listening to her chew her hay, surrounded by the smell of alfalfa. Micky-D had a calming effect on my highly sensitive, anxious mind.
Animals have long been known for their positive effects on humans. A dog can be beneficial for those who want to exercise more. A fish tank can add an aesthetic appeal. And for those who struggle with anxiety, depression or other mental disorders, having a connection with an animal can improve psychological well-being, although this is dependent on the person and the animal.
According to the article "Mental Health Implications of Human Attachment to Companion Animals" by Jasmin Peacock et al., the biggest benefit of living with an animal for emotional support purposes is companionship. This article cites Bowlby's attachment theory, claiming that relationships are largely important for people and their mental health.
For those who do not have much social support, animals can take the place of other humans when forming relationships. They can fulfill the fundamental need for companionship that we humans have, providing support, love, comfort, security and stability.
One study showed that those who lived alone, especially women, benefited greatly from having a companion animal, reporting lower levels of stress and anxiety and improved feelings of self-worth and emotional social support (Peacock et al.).
The National Institutes of Health (NIH) News in Health website cites a study that suggests children with attention-deficit/hyperactivity disorder (ADHD) may benefit from animal connections. One group of children with ADHD read to dogs for 30 minutes a day for a week, and another group read to puppets that resembled dogs for 30 minutes a day for a week. The children who read to the live dogs showed better social skills, more sharing, cooperation, volunteering and fewer behavioral problems compared to the children who read to the puppets.
Another study showed that children with autism spectrum disorder benefitted from playing with guinea pigs for 10 minutes a day in the classroom setting, with reported lower levels of anxiety and higher levels of social engagement with peers, according to the NIH.
Though animals have been shown to be beneficial for many people, companion animals may not be right for everyone and can increase levels of psychological distress for some people.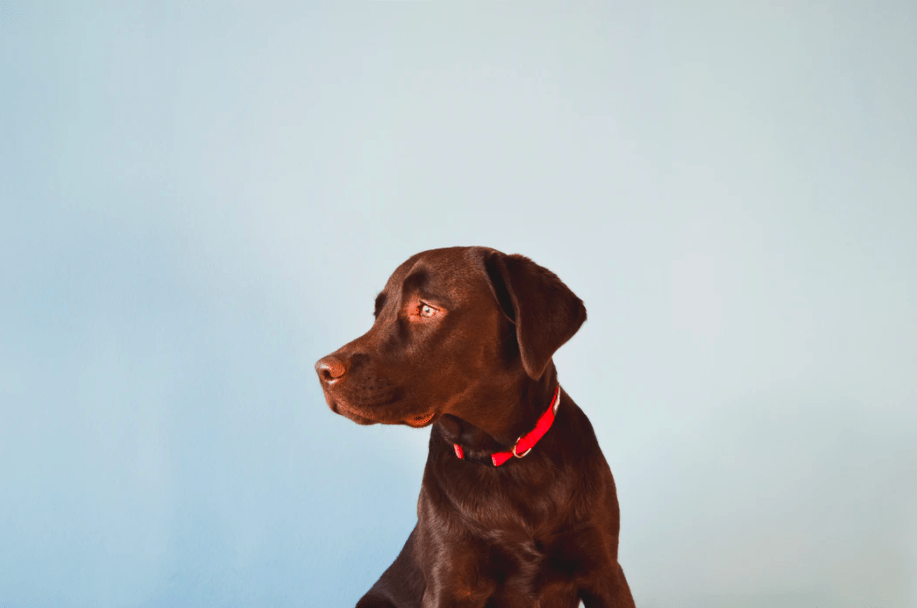 The responsibility of caring for an animal can lead to higher levels of depression and increased emotional stress (Peacock et al.). Many may experience significant distress after the loss of an animal, often leading to intense depression and stress, loss of motivation and social impairment (Peacock et al.).
Peacock et al. specify the difference between ownership of animals and attachment of animals. Attachment, or a level of emotional connection and a relationship with an animal, has been linked to improvements in mental well-being, whereas ownership on its own may not produce any improvement.
Those who mentally benefit from a connection with an animal may be eligible for an emotional support animal (ESA).
According to the Americans with Disabilities Act (ADA) website, an ESA is different from a service animal: service animals are dogs that are "trained to do work or perform tasks for the benefit of an individual with a disability." ESAs are not limited to the canine species, and they do not need special training, as their main purpose is to provide emotional support for those with mental health disorders or illnesses, according to the ADA website.
ESAs are not allowed in all the same spaces that service animals are, however, apartments and airlines must allow ESAs to live or fly with their owners at no additional cost, according to the U.S. Service Animals website.
One must have a prescription from a doctor in the medical or mental health field stating that the owner is eligible for an ESA. After gaining a prescription, one should register their animal as an ESA which can be done through the U.S. Service Animals website.
Whether you are eligible for an ESA or not, having a companion animal can make a significant difference in your life. For many, this difference is highly positive and can be life-changing; however, not everyone benefits from a companion animal, and it is a decision that should only be made after careful consideration and research.
Disclaimer: I am not a qualified mental health specialist. The information I present here was found through scholarly studies and articles and supported by my own mental health journey.