Brandon J. Griffin, a professor of psychiatry and staff psychologist of the Central Arkansas VA Health Care System, led a seminar on Aug. 27 about his current findings in moral injury. The seminar is part of a new series hosted by the Lyda Hill Institute for Human Resilience.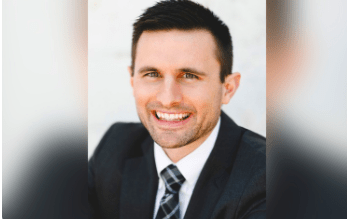 According to Kathryn Dosch of the Veterans Health and Trauma Clinic, "[The institute] strives to provide research and information to students." This includes those who want to learn more about trauma and resilience among veterans and other frontline workers.
     Griffin quoted Brett T. Litz of the Boston University Department of Psychiatry and Psychology, who defines moral injury as a "psychological, biological, spiritual, behavioral, and social impact of perpetrating, failing to prevent or bearing witness to acts that transgress deeply held moral beliefs and expectations."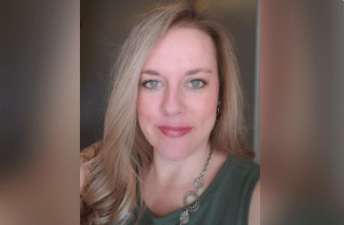 According to Griffin, research on moral injury has primarily involved the study and evaluation of post-9/11 veterans, many of whom are exposed — or have been exposed — to potentially morally injurious events while on deployment.
These potentially morally injurious events, or PMIEs, consist of situations like that of watching a woman be assaulted but failing to intervene, or using lethal force against an elderly civilian.
The key difference between these types of situations, Griffin emphasized, is that they focus on exposure to a PMIE through the act of either witnessing it or perpetrating it.
Depending on the degree of their PMIE exposure, as well as other external factors like gender or sex, Griffin said that some veterans will suffer more from moral injury than others.
He found, for instance, that female veterans exposed to a PMIE by witnessing it have a greater a chance of experiencing issues with financial security, health behavior and relationship functioning, while male veterans exposed to a PMIE by witnessing it have the same chance of experiencing those issues in addition to problems with academic performance, work productivity, parenting and community engagement.
Griffin has further observed that exposure to PMIEs can also account for "variance in who experiences psychiatric and functional problems beyond the impact of common post-deployment mental health problems," particularly that of suicide.
Male and female veterans that have attempted or considered attempting suicide before deployment are found to be more affected by moral injury than those who have not, signifying that their suicidal behaviors likely correlate more with PMIE exposure than with general post-deployment mental health problems.
Griffin has found, however, that male veterans are more likely to attempt suicide following deployment, whereas female veterans are more likely to only consider attempting it, further emphasizing the role of external factors like sex and gender in moral injury.
In addition to moral injury among veterans, Griffin mentioned that the COVID-19 pandemic has prompted him to investigate different PMIEs among frontline workers. He has discovered that, similar to veterans, healthcare workers are affected differently depending on whether they have been exposed to a PMIE by witnessing it or perpetrating it.
Some examples of common PMIEs for healthcare workers, Griffin noted, include "failing to prevent or being the cause of infection to a vulnerable person," as well as "witnessing racial and economic disparities [in the] testing, care and survival of infected persons."
In closing, Griffin explained his research agenda in more depth, and the continuing development of his self-forgiveness approach to moral injury, which he hopes will help morally-injured individuals repair relationships, reclaim self-acceptance and commit to change.
His "dual process model of self-forgiveness" is exhibited in several texts, including the "Handbook of the Psychology of Self-Forgiveness," which serves as a self-forgiveness workbook for individuals affected by moral injury.
The next symposium hosted by the Lyda Hill Institute will be "Global Perspectives on Sexual Violence" on Sept. 24 beginning at 9 a.m.
     Students can access internship opportunities through the Lyda Hill Institute for Human Resilience Registry, in addition to online and in-person healing events that provide encouragement for students going through difficult times.