Midway through their season, the UCCS Mountain Lion lacrosse team has put themselves into a position for success, with a good shot at the RMAC title.
Sitting at 6-4, the Mountain Lions started the season with three straight losses, including an overtime opening loss to Concordia University and dropping two to top-10 ranked teams at the time.
"We have done well compared to expectations," said senior midfielder Holly Sodomka. "We had a very close game against Grand Valley State, who were ranked 11th nationally."
The tight match against GVSU preceded a five-game winning streak, where the Mountain Lions scored 14 or more goals in each game. Since their skid, UCCS has been hot on the offensive and defensive side of the field, holding opponents to single-digit scoring numbers in five of their last seven games.
The scoring has been headlined by senior midfielder Natalie Church, who leads the team in goals scored with 20. Close behind her are sophomore midfielder Julia Patrick and redshirt sophomore attacker Hannah Mill, both putting 19 past the goalkeeper. All three also lead the team in points scored.
     Mill's two assists per game average puts her second in the entire league in that statistic, with Patrick, senior midfielder Audrey Napp and freshman midfielder Annalise Carr ranking among the top 10 as well. 
Mill also leads the league in shots per game with a 5.17 average in each contest and points per game at a flat 7.00. She has the league's highest assisted game this season, with six in a blowout victory against Hendrix.
Napp comes in second in assists for the Mountain Lions in her final season. Napp is one of only two qualified players (min. 10 shots) on the Mountain Lions to have a plus .900 shot on goal percentage.
In the goal, the Mountain Lions have been relying on sophomore goalkeeper Madison McGriff, who ranks among the top three in saves per game and save percentage. Young talent such as McGriff can keep UCCS competing at a high level for years to come.
"Hopefully we can get a few big conference wins before playoffs," Sodomka said.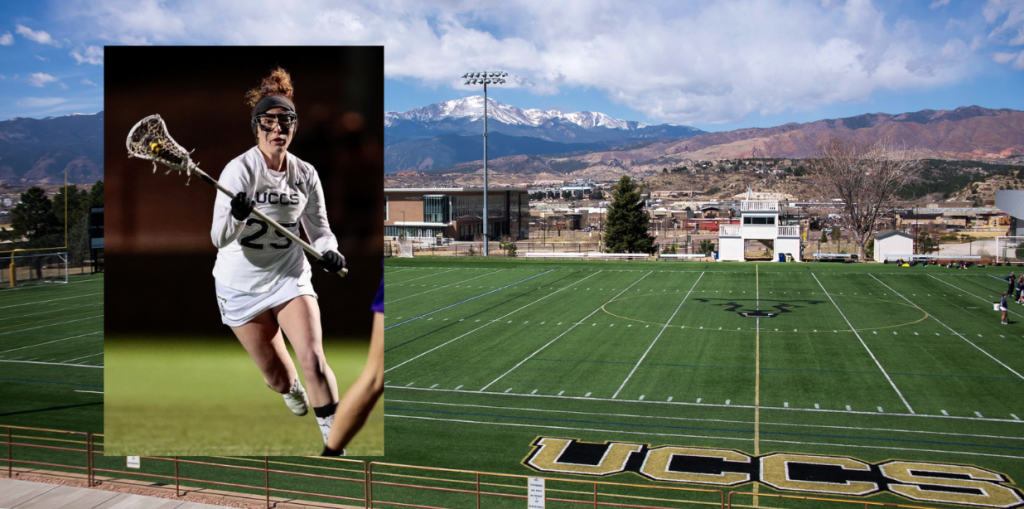 The Mountain Lions have just six more games remaining in their season before the RMAC tournament begins. Their toughest matchup will look to be against the Regis Raiders on April 12, a team they lost to earlier in the season as a ranked matchup.
"Individually this season has gone well. It has been a super fun senior season playing with my teammates," Sodomka said.
One of the many bright spots for UCCS lacrosse has been their ability to play under pressure, which Sodomka has excelled at this season. Sodomka leads the Mountain Lions in game-winning goals this season with three, making up half of the total number.
     "For the remainder of the season, we're focused on getting better every day and staying healthy. We have had a few injuries [in] the past few weeks and we are trying to get those girls backs while keeping everyone else healthy," Sodomka said. Sodomka is one of only five Mountain Lions to start all 10 games this season. 
"We're looking forward to getting our first program wins over Regis and Mesa in the RMAC," Sodomka said.
With the season coming to a close soon, the Mountain Lions have their work laid out in front of them. UCCS will only be hosting two more games on the season and will spend the remaining four out of town for away matchups.