On Sunday, Oct. 8, UCCS women's soccer showcased their offensive prowess with a 3-0 victory over the Fort Lewis Skyhawks. The game kicked off with #8 Emily Aguilar pushing the ball towards the goal in the 15th minute, sending the ball rolling into the net and giving UCCS an early 1-0 lead.
UCCS maintained their offensive pressure, recording six consecutive shots after their early goal and controlled possession. Fort Lewis managed their first shot of the match in the 44th minute, but a save by #1 Isabella Whitmore denied them a chance to tie the game.
In the second half, UCCS extended their lead as they were awarded a penalty kick in the 46th minute. With #2 Jade Kinsey's top left corner shot, the Mountain Lions were up 2-0. UCCS continued to dominate offensively, with Emily Aguilar setting up #21 Makayla Merlo in the 52nd minute for another goal, extending their lead to 3-0.
The remainder of the match saw UCCS's saw strong defensive pressure, preventing Fort Lewis from making a comeback. Despite seven shots from Fort Lewis in the second half, UCCS held their ground, securing the 3-0 victory.
UCCS outshot Fort Lewis 12-8 and had more shots on goal, 8-3. The Mountain Lions will be on the road next week, Oct. 12, facing the Black Hills State Yellow Jackets.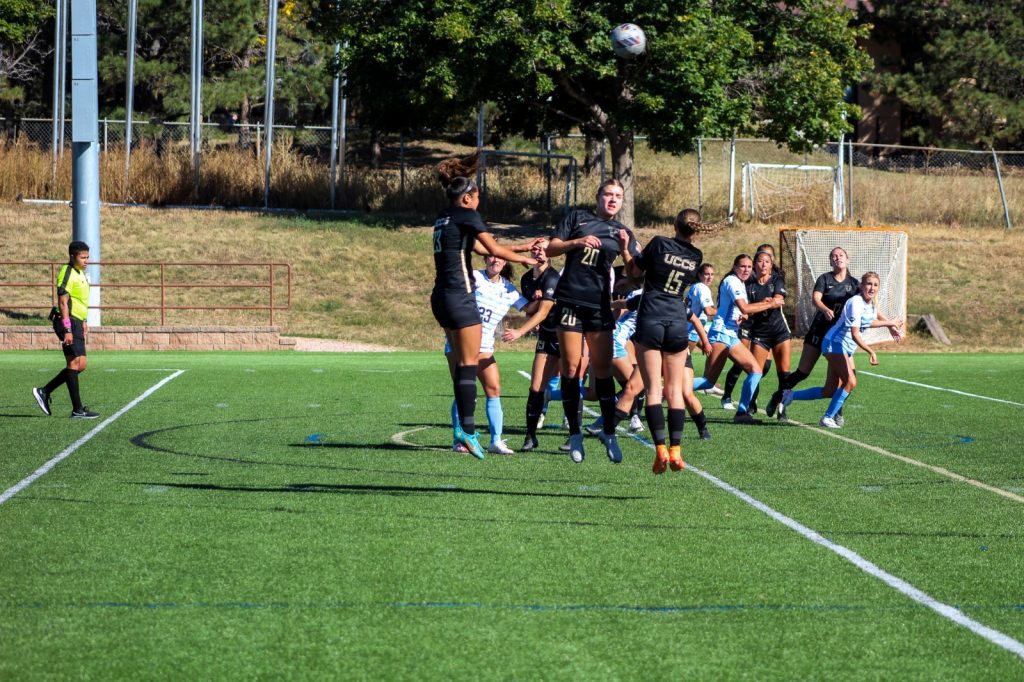 #23 Ciara Garcia, #20 Luka Johnson and #15 Alyssa Sutherland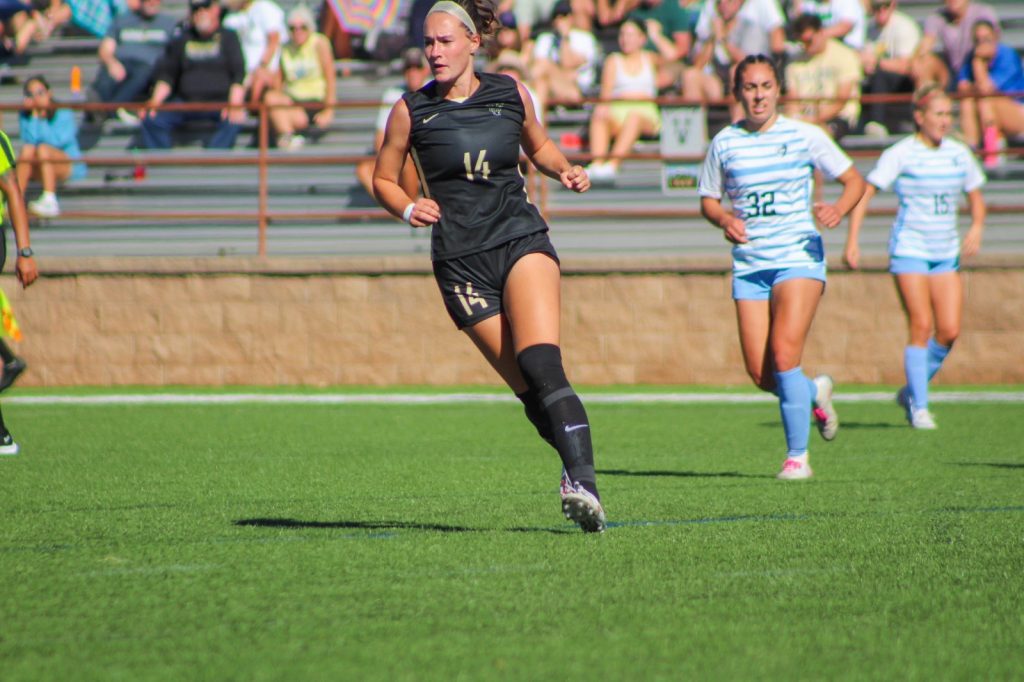 #14 Freshman, Sela Freeman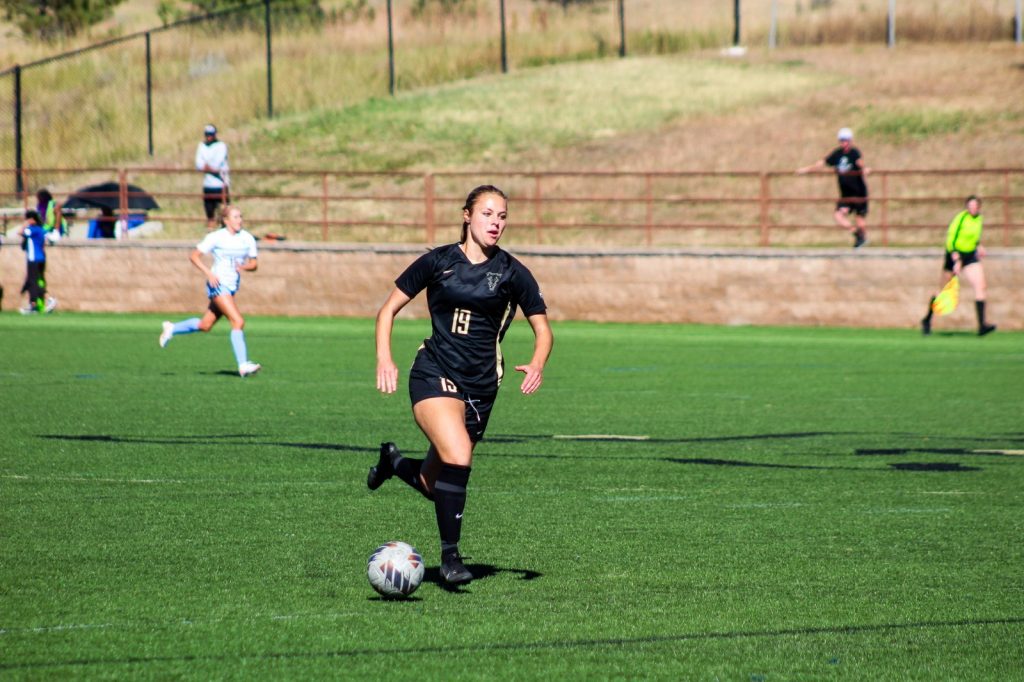 #19 Junior, Hazel Wright