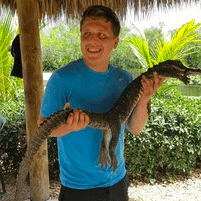 The holidays are upon us, and so is the seasonal job search.
This is a busy time of year for retail stores across the country, and with Black Friday on the horizon, businesses are currently searching for temporary employees to prepare for the high volume of customers.
But this year is a bit different because of the COVID-19 pandemic, which means navigating the job market is different as well.
Currently, there has been a rise in COVID-19 cases nationally and statewide, leading some companies to prepare for another possible government-enforced lockdown.
I learned this a couple of weeks ago when, during an interview for one of these seasonal job opportunities, the interviewer warned me about the possible procedures in case they were forced to shut down again. Since then, I have discovered more companies preparing for the worst-case scenarios.
I also learned that the retail store I was applying to was hiring fewer people and providing fewer hours than in previous years to encourage social distancing. I did not anticipate this problem when I began applying for seasonal work. But I also did not anticipate losing my job due to the pandemic earlier this year.
And there are thousands of Coloradans in the same position. Recently, there was a reported 25 percent increase in unemployment claims. Previously, the unemployment rate was dropping since it originally skyrocketed during the lockdowns earlier this year.
Here are some ideas to navigate the holiday job market.
Online seasonal job searching
Most seasonal jobs that I have found on Indeed, ZipRecruiter and other employment listing websites are part-time. And for a lot of students, this is perfect, but if you are looking for full-time opportunities, then the job choices are going to be slim.
I recommend applying the second you see any job open because they are going fast.
Also, the employment listing websites allow you to look at reviews from past employees. Read about their experiences working for the employer. Looking into these reviews allows you to understand the culture of the company before you accept a job that you end up hating (just like ratemyprofessors.com helps you understand your professor before you enter a nightmarish semester).
Temporary freelance opportunities
A seasonal retail job may not sound enticing and not everyone is comfortable going out and working in a place swarming with seasonal shoppers during a pandemic.
If that is the case, then it might be a good idea to check out online freelancing opportunities. The pandemic has caused the freelance market to boom this year, leading to a lot of companies posting jobs on sites like Upwork and Fiverr. And just like retail seasonal opportunities, the jobs are being taken fast since so many people are applying for them and most are temporary positions. The added bonus to freelance jobs is you get to create your schedule and work from home.
The major downside to freelance is that a lot of companies get away with paying freelance workers almost nothing for the work they do. It is best to look at how much work the company is asking from you and calculate how much time it will take for you to complete the job before accepting anything.
A lot of freelance work caters to special skills, so there are a lot of job opportunities for photographers, writers, video editors and more. But you do not need special skills since freelance websites have several job openings for beginners, intermediates and experts.
     Best of luck to anyone searching for a seasonal job; I am with you on this journey.