5 out of 5 stars 
In fall 2019, Disney+ announced that a new series titled "The Mandalorian" was set to premiere with the launch of their streaming platform. It centered on a Mandalorian and his travels through the Star Wars universe, set a few years after the events of "Star Wars Episode VI: Return of the Jedi."
As the first season came to a fantastic conclusion last Christmas, fans have been waiting eagerly for season 2 to arrive. After a full year, the series returned to Disney+ last Friday, Nov. 6. Season 2's premiere was exactly what fans and I wanted from the series, and it is poised to be an excellent season, possibly rivaling the brilliance of the first.
"The Mandalorian" is the true Star Wars sequel fans wanted and deserved.
The series is the brainchild of Jon Favreau, an actor and director who made a name for himself directing films like "Elf," "Iron Man 2" and "Iron Man 3." He also plays Happy Hogan, bodyguard and assistant to Tony Stark, in the Marvel Cinematic Universe.
A variety of well-known actors, directors and producers take part in the production of this series. Dave Filioni, Kathleen Kennedy and Colin Wilson are producers, while Rick Famuyiwa, Bryce Dallas Howard, Deborah Choi and Taika Waititi each directed at least one episode in the first season.
Noteworthy cast members include Pedro Pascal — known for his work in "Game of Thrones" and "Fargo" — Carl Weathers, Giancarlo Esposito and even renowned German actor Werner Herzog. Timothy Olyphant also joined the cast in the new season.
The Mandalorian (Pascal), nicknamed Mando, is the titular character who belongs to the same warrior species as original trilogy character, Boba Fett. He is tasked with delivering the Child (popularly known as "baby Yoda," despite not actually being a young version Yoda) to his kind: the Jedi. To find the few Jedi left in the universe, he must locate other Mandalorians for help.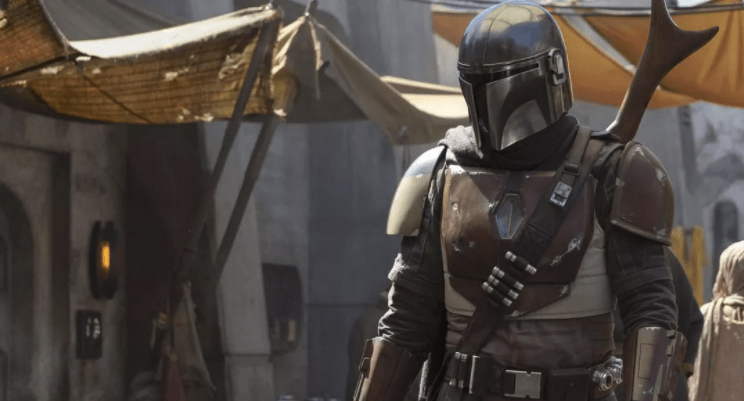 Season 2's opener, titled "Chapter 9: The Marshal," was directed and written by Favreau and picks up right where season 1 ended.
Mando's quest leads him to Tatooine (yes, that Tatooine), where there are rumors of another Mandalorian living in an abandoned mining town. He soon finds that the supposed Mandalorian is not really a Mandalorian, but a local town marshal wearing Boba Fett's old armor (yes, that Boba Fett). The marshal (Olyphant) soon strikes a deal with Mando.
As a fan who has been waiting tirelessly for this episode, it did not disappoint. This was what fans desperately wanted from a Star Wars sequel, not the failed trilogy that finally ended last year.
Unlike the movies, this series is riveting, making the hour-long opening episode of the season feel like 10 minutes. I was gripped by the story and wanted to learn more about how the marshal found Boba Fett's armor; it gave good perspective on what the Star Wars universe was really like after the end of the sixth movie.
Olyphant delivered one of the strongest performances as a guest star in the series, playing a convincing, likable space sheriff.
The whole episode had a strong Western feel to it, almost like a Clint Eastwood or John Wayne movie. It was a Star Wars space opera without the Force and lightsabers that could distract some audiences.
For a Disney+ series, the special effects in this episode are amazing. Particularly in the last battle, the rendering of the monster rivals that of something produced for theaters, perhaps even better. There was one particular scene involving electricity that blew me out of the water; it was simply brilliant.
As great as this episode was, the series is apparently supposed to get even better. It was clear that Favreau wanted this second season to reflect more of the Star Wars canon, so we will apparently be seeing some more familiar faces like Ahsoka Tano, played by Rosario Dawson, and even Boba Fett.
Fans and audiences should truly be excited for this season of "The Mandalorian"; it is easily the strongest and best produced Star Wars show on the platform. From how this season opener was, it is hard to believe that the series will only get better from here.