Tamera Twitty
27 August 2019
Instructors in the CU system have had access to Lynda.com since 2016, but as part of LinkedIn's acquisition of Lynda, and its transformation to LinkedIn Learning, the CU system will begin offering LinkedIn Learning for free to all staff and students in September.
"I am very excited because I think that as a campus as a whole, we should be using LinkedIn more because it is the way professionals network in the career community and I think this will help focus us more in that area," said Claire Ami, career outreach coordinator.
According to the CU's Human Capital Management (HCM) website, "After the upgrade, you will have the option to connect your CU LinkedIn Learning account to your personal LinkedIn profile. You'll even receive digital course completion badges that can be added to your profiles as well as ways to discover relevant learning content through your LinkedIn feed."
LinkedIn Learning opportunities span from simple computer courses (like teaching a windows user how to use a mac) to in depth career specific courses (like how to build an iPhone app).
Tanya Sanjay, a sophomore marketing major, has been using Lynda for years and has already started exploring LinkedIn Learning.
"It's been incredibly useful! LinkedIn has allowed me to gain industry insight and get ahead of the game by learning more at my own pace, on my own time," said Sanjay via email.
Although it is similar to Lynda in resources, the website design and user flow is fairly different. "It's been pretty simple to use so far but I'm still trying to figure out the new interface since LinkedIn has taken over Lynda.," said Sanjay.
Using LinkedIn Learning, members of the CU community will be able to take advantage of videos, courses and applicable exercises; all of which aim to develop the user's professional skills. Faculty, staff and students will have unlimited access to LinkedIn Learning.
"I've completed about 3 online courses so far, but I am in the middle of working on 3 longer ones in marketing foundations. I suggest it to students all the time! As someone who has recently shifted majors, and had no idea about SEO, graphic design, or the marketing funnel. I've been able to learn all those things and have certificates to put on my resume/LinkedIn profile," said Sanjay.
Faculty members will be able to share materials with students, unlike the previous implementation under Lynda.
Classes on the new platform are broken down in two13-minute sections. However, one chief complaint Sanjay had about the LinkedIn take over is variety.
"I do wish there were a bit more variety in the courses as most of them are business and tech oriented," said Sanjay, contrary to the promise that Lynda and LinkedIn Learning would provide the same resources.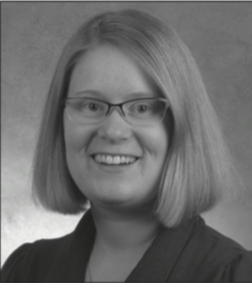 According to Ami, "What's going to happen with the new LinkedIn Learning is that it's going to look at your resume and give suggestions for certificates and skills that you may want to take." She also says that the career center does offer LinkedIn Profile help.
More information about how and when exactly students and staff will be able to use LinkedIn Learning will be sent in an email in early September. Information Technology will be announcing LinkedIn Learning seminars over the course of the semester.