During the last year, students have invited four-legged family members into their homes to help them cope with social distancing and remote learning.
Korra, a 2-year-old German Shepherd-Beagle mix, is the dog of secondary education and English major Marc Araiza.
"Like the 'Avatar,'" Araiza said of her name via email. "I adopted her from a local rescue shelter just before the fall semester began. As for why, I have always grown up around pets and wanted to have a dog of my own, and since I finally got my own place, I figured why not?
"Having her around has been amazing for my mental health, especially during this time of quarantine. It gives me that extra reason to wake up and get ready in the morning, and she is always there for me when I need her," Araiza said.
Nala, an 11-month-old, female Basenji mix, was adopted by Marisa Chapa, a second-year graduate student and her husband.
Nala was adopted from the Humane Society in September.
"We recently lost our elder cat and felt since we had the time, we would adopt a dog," Chapa said. "With gyms being closed, she has helped us continue to get plenty of exercise and has kept us company since we have stopped going out and spending time with friends."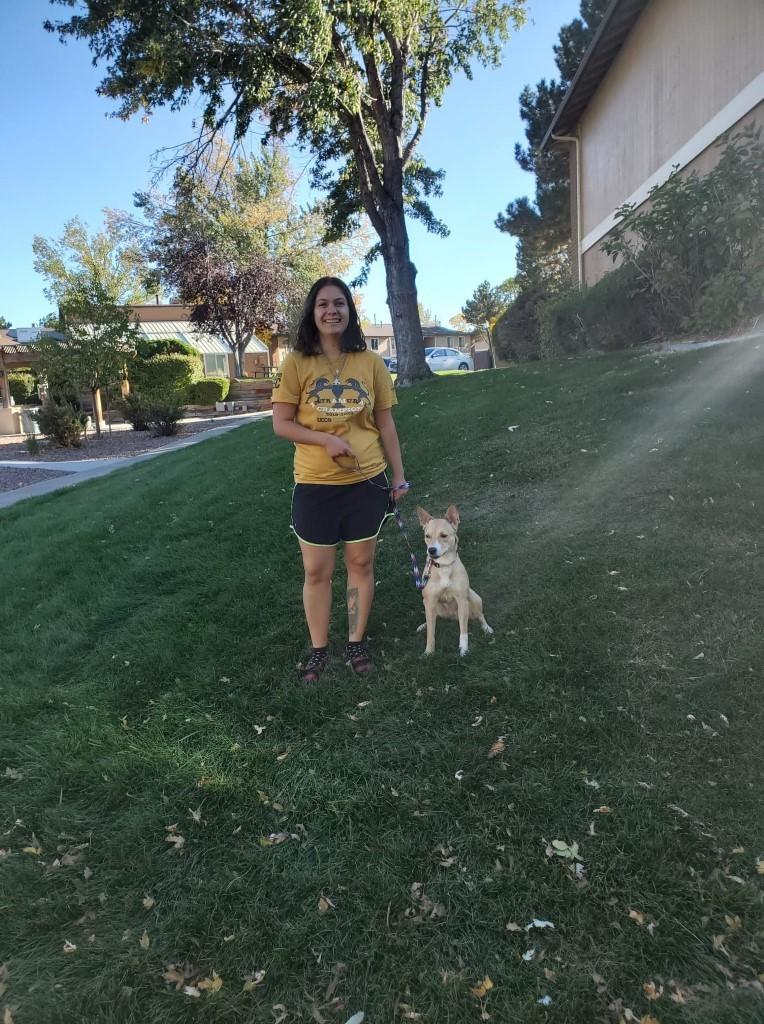 Ginger is a Rhodesian Ridgeback-Boxer mix and the cuddly, affectionate companion of Krissa Burdan, a senior in the nursing program.
Burdan explained that adoption is near and dear to her heart, for humans and furry friends alike.
She had set out looking for a bigger dog who was hypoallergic or with minimal shedding. With that criteria in mind, she landed her sights on a Rhodesian Ridgeback and began searching for an adoption agency with that breed.
"In early April, after an application and home inspection, I adopted my Rhodesian Ridgeback- Boxer mix from Colorado Rhodesian Ridgeback Rescue. We were told she was like 2.5-3 years old, but my vet thinks she's closer to 4 years old," Burdan said.
"[Ginger] is so well mannered and sweet with my kids," Burdan said. "I have felt like she has helped my stress during COVID-19 immensely. During a quick break in an online lecture, petting her or a game of tug-of-war helps me to re-energize and continue with schoolwork."
Burdan said that Ginger has helped her kids, too, as they have been more emotional during COVID-19. (Haven't we all?) "[Ginger] seems to sense it and will come running to offer her cuddles and won't leave your side until she knows you're feeling good again."
"[Ginger] is a constant source of joy and comfort and makes being stuck at home so much more enjoyable. I'm so thankful we adopted her!"