March 20, 2018
Olivia Langley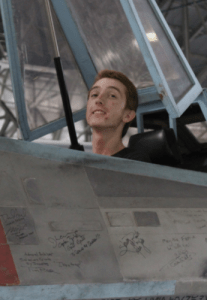 "Finding a place to live and keeping up with deals is tedious, especially if it's your first time."
    On uccshousing.com, looking for a new apartment or house on campus doesn't have to create a headache for first-time renters.
    Sophomore physics major Connor Palmore created uccshousing.com last year. The site, which is operated through Google sites, allows students to compare housing options, utilities costs and find answers to their questions about signing a lease.
    With computer software, Palmore can track the site to see if people are utilizing the resources provided on it.
   "I hooked up the site to Google Analytics. I can see how many people are visiting, how many are returning and a bunch of other stuff," said Palmore. "It helps me determine what people look at the most and which parts they find most interesting."
    Prior before finding an off-campus accommodation, Palmore lived on campus. Moving was stressful.
   "I essentially just went around looking at a lot of them, and it was really stressful for me. I didn't know what I was doing at the time because it was my first time trying to find apartments," said Palmore.
    Updates on the homepage serve as links to different housing company's Facebook pages. These links include West Edge Student Apartments, The Lookout on Cragmor and more.
    This ensures the latest posts from these pages are available to students. Each page including a housing option offers information on the residence's floor plan, reviews, routing and provides a link to their website.  
   The utilities page also calculates the bill of an appliance dependent upon rate and access. These calculations include the price of electricity, water and gas.
   Palmer had had practice with creating a website before. His knowledge on creating and maintaining a website wasn't the most capable in the beginning.
   "I created a website for myself to try and get a job. But this was something else. I was still really new to it and I thought of it first as a fun project to do over winter break," said Palmore.
   "I had to figure out how I should format the website and what would be most useful. I showed some friends a couple of ideas and graphs and visuals. It was about figuring out what information to go first and what's important and what's not."
     While Palmore says he is content with the results, he still hopes the website will gain more from students in the future.
   "Not many people know about it. I want to let people know about it and help them try to figure out where the best place is to live for them and make the whole process easier," said Palmore.
      For more information on the site, visit uccshousing.com.