Sept. 9, 2020
My coffee-going ventures have not gone further than the Starbucks' or Dutch Bros' drive-thru in the last six months. COVID-19 put a halt to my typically far-more adventurous coffee excursions. This semester, I was bound and determined to overcome my anxiety and sit in a real coffee shop, mask and all. I wanted my first coffee outing to be an intentional one — one that supported a local, Black-owned business.  
Pikes Perk Coffee and Tea House is owned by Marc and Elary Johnson. According to the Pikes Perk website, Marc, a Black entrepreneur, retired as a Major from the US Army Reserves after 24 years, and both he and his wife Elary are currently self-employed as physician assistants.
Their goal in business is "to create an environment where conversations are started and friends are made!"
From the moment I walked through their door on 5965 N. Academy Blvd Suite #203, the woman in line in front of me initiated a conversation, and I made a friend. This sounds like a cliché, but somehow the Johnsons' goal was coming to life before my very eyes.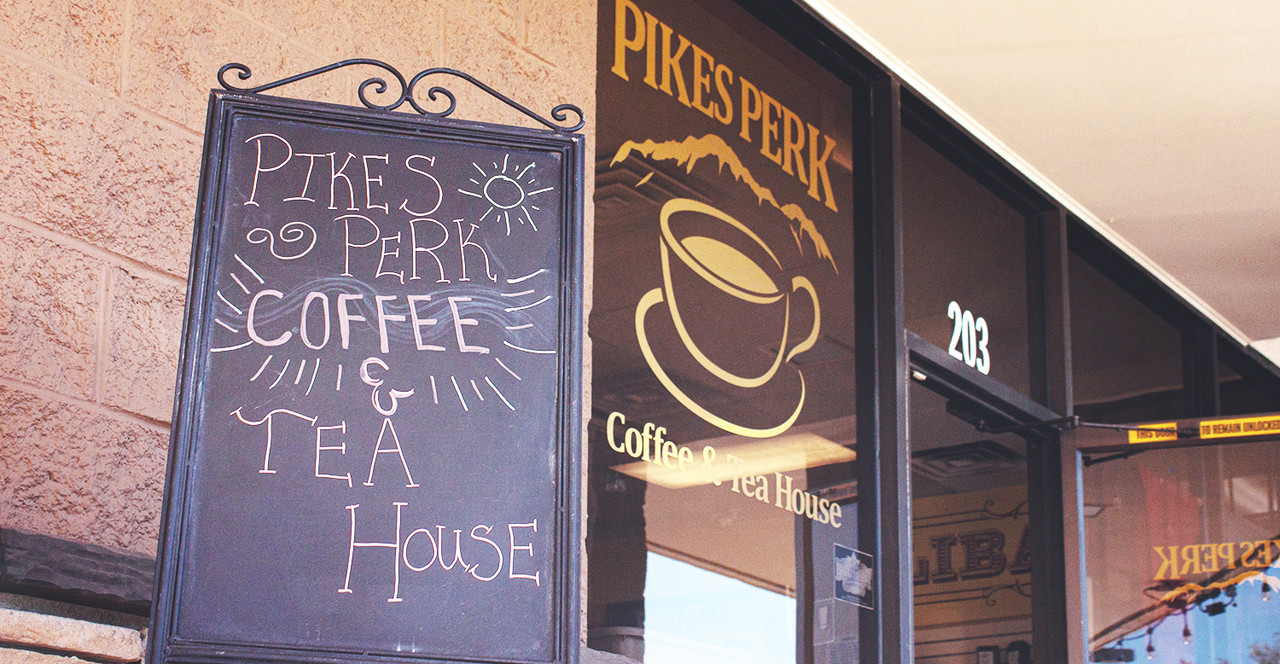 She complimented my outfit, and then she shared that it was only her second visit to the coffee shop too. We bonded over a drink called an "Ireland," which is a heavenly concoction of chocolate, caramel and Irish cream. My new acquaintance and I discussed getting a single shot of each flavor, agreeing that sometimes specialty coffee drinks are overly sweet.
The barista, Morgan, was cheerful and helpful in assisting us with our unanimous drink decision, and then she was quick at her work, making the Ireland drink not once, but twice, both times with the same skill and care.
I sat down to begin my schoolwork and was suddenly struck with the normalcy of this all: pairs of people freely conversing, college students silently paging through notes and textbooks, complete strangers acknowledging one another in line. I felt like I had stumbled on a relic of the past — human connection we once took for granted that now only exists in limited doses.
For one blissful Wednesday afternoon, the Pikes Perk Coffee and Tea House was an escape from our sometimes hateful, often divided society. The Johnsons understand the importance of human relationships, and they created a space to reflect that.
This little coffee shop located less than five minutes from the university is proof that there are still well-meaning people (and good coffee) in the world. Plus, you get to support a Black-owned business in the process.
This brings up an important question: Why should you support Black-owned businesses? Not only does buying from them bolster the local economy, it closes the racial wealth gap and celebrates the entrepreneurial endeavors of Black men and women. It also starts discussions and recognizes the strength in solidarity for visibility and representation in the community. It makes you an activist, an ally and a friend.
Conversation and friendship are powerful tools. Now, more than ever, we need to research, advocate and challenge ourselves to be better people, conversationalists and friends to each other. At Pikes Perk, we can safely enjoy a delicious coffee drink or pastries as we do it.
The Pikes Perk Coffee and Tea House is open: Monday – Friday, 6 a.m. – 8 p.m.; Saturday, 7 a.m. – 9 p.m.; and Sunday, 7:30 a.m. – 6 p.m.