3 out of 5 stars
In a time when serial killer documentaries are popular and Netflix feeds the need by producing a new one every month, it is gratifying to see a film like "The Little Things" for a change.
The film is a Hollywood neo-noir psychological crime thriller in which the characters and story originate from the minds of hardworking screenwriters, and the purpose of the story has little to do with the evil person behind the bloodshed. Instead, it has to do with us and our humanity — the type of person we would be if pushed to the edge.
Do angels exist? Do demons exist? Or are people just a mixture of both extremes? "The Little Things" prompts up to ask these questions and more. And if you attempt to answer the questions, then you are no closer to a solution than the person who originally asked them.
     But the attempt is where the fun begins. The problem is that "The Little Things" throws these questions up and never answers them. 
Despite problems with the film, I am impressed by its ability to capture its audience and turn stomachs as viewers work to solve the case with the detectives. The direction resembles many classic crime thrillers, and many reviewers are comparing it to the classic David Fincher movie "Seven." In the spirit of listening to other reviewers, I decided to re-watch that film as well; let's just say the critics have a point.
"The Little Things" follows Kern County Deputy Sheriff, Joe "Deke" Deacon, played by Denzel Washington, who is sent to the L.A. Sheriff's Department precinct to collect forensic evidence relating to a recent murder. We learn that Deacon is a former detective with scars relating to his previous job. His old boss is not happy to see him, and others make jokes about him leaving again.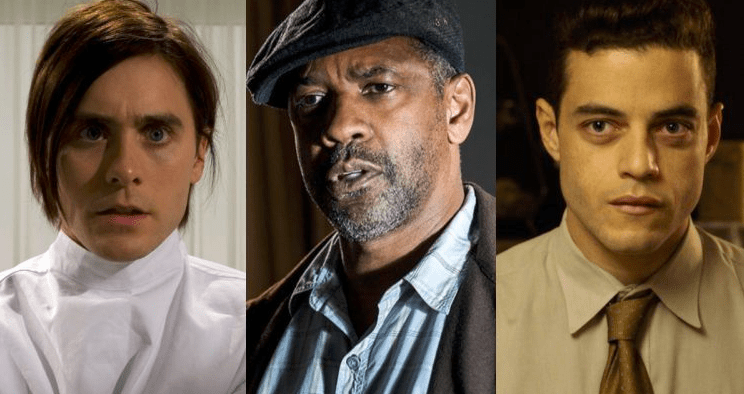 At the precinct he learns that the recently appointed lead detective (his replacement), Jimmy Baxter, played by Rami Malek, is attempting to solve a serial murder case. Under a lot of pressure, Baxter invites Deacon to accompany him to a recent murder scene.
Deacon notices similarities between the scene and a previously unsolved case. Soon, he requests vacation days and dives fully in with Baxter to solve the murders.
As we watch them work together, we realize that the difference between the two of them is experience.
Deacon was a detective with a long career, and he left it bitter with the world and alone due to obsession and commitment to his work.
Baxter is the young, hopeful detective with a wife and two young kids, not yet cynical like his counterpart.
Will this be the case that changes him? Yes, I know, it sounds a lot like "Seven."
Once the detectives find a prime suspect named Albert Sparma, played by Jared Leto, the film finds its footing and begins to ask us the difficult questions I mentioned earlier. I will not reveal anything else; you will have to watch to find out.
All three main actors — Washington, Malek and Leto — provide excellent performances, and the banter between them when sharing the screen is wildly entertaining. It is no surprise as all three are Academy Award-winners.
In a crime drama, the third act is the most important, because that is where the story unravels, and we learn more than just the killer's identity — we learn about who we are as people.
In spite of the great performance, I was left wanting more. I wanted to be challenged morally, so I could finally have a movie that sits on my mind. Unfortunately, the third act is forgettable and does nothing with the riveting story it had early on. The film missed out on a couple of little things in its final act that would have made it a classic like "Seven."
I recommend the movie if you are a fan of any of the actors mentioned here because they all gave terrific performances. But if you are a fan of crime thrillers, chances are this will not be your movie.
"The Little Things" is currently available to stream on HBO Max until Feb. 28 and is also available in theaters.