February 13, 2018
Joy Webb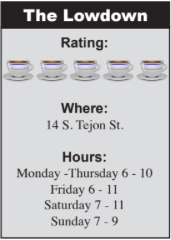 There's certainly no place like home when you can visit The Perk Downtown to unwind or catch up on work after class.
    "Coffee shops are familiar places. (A) home away from home," says Don Heaberlin, owner of The Perk Downtown.
   As soon as you walk through the front door of The Perk, you are embraced with smiles, friendly greetings and, of course, the smell of freshly brewed coffee.
    The Perk Downtown, located on South Tejon Street, is open seven days a week with varying hours, and is a welcoming coffee house for any college student.
    This quaint, two-story coffee shop offers a broad selection of coffee, beer, wine, cocktails and food accompanied by beautiful views of the downtown area for students to enjoy along with their brown sugar latte ($3.55 for a 12 ounce cup), my personal favorite. The coffee is bought strictly from local vendor.
    The Perk is an ideal place for college students since their menu items are reasonably priced; an Americano costs $2.35 for a 12 ounce, while a caramel mountain, the most expensive drink, costs $4.70 for a 20 ounce. Students can also get a 20 percent discount when they show their student ID.
    The shop stays open late on weekdays until 10 p.m., which is helpful for students cramming for midterms or finals. I've spent many late nights at The Perk studying with a latte to help keep me awake.
    One of the most amusing aspects of The Perk is their downstairs wall that customers can write on with chalk. The prompt on the board reads, "What I want to do before I die." This wall gives the shop a welcoming and quirky personality.
    Heaberlin always had a dream of one day owning a coffee shop. When he purchased The Perk, he had a clear vision of what he wanted his business to be, and achieves this mission by caring for his student employees.
    "School is more important and comes first, so we work with their schedules," he says.
     UCCS is a family affair for Heaberlin, who attended himself along with his wife and daughter. Heaberlin provides his student employees with quality training, taking his baristas up to the coffee fest in Seattle in order to help them gain the knowledge they needed to make The Perk successful.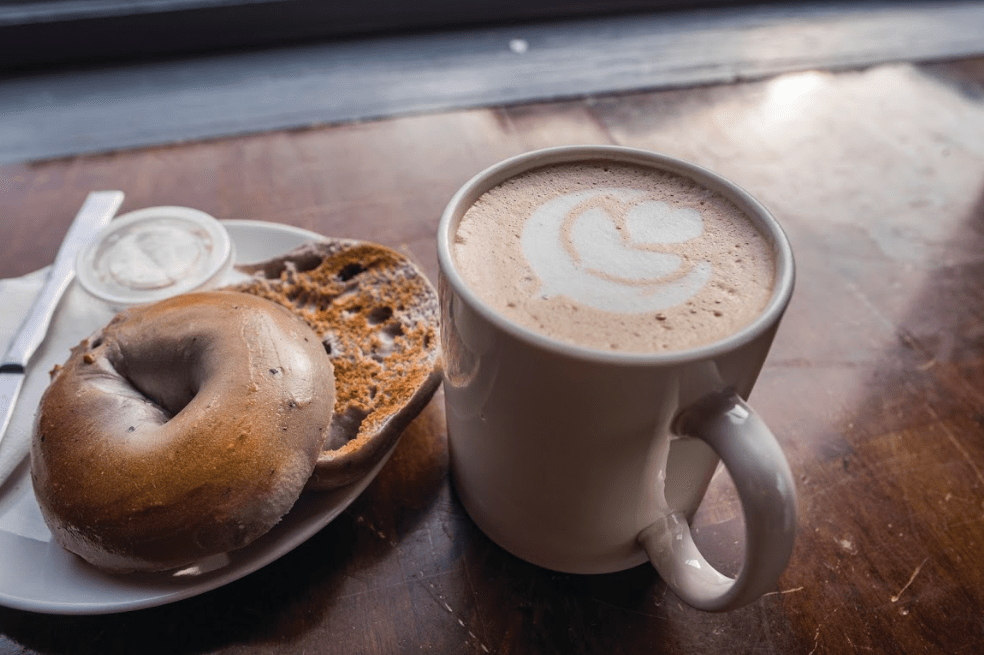 "Instead of doing pub crawls, we would do coffee shop crawls," says Heaberlin. "We found what worked for certain places and what didn't work."
    Unlike large coffee corporations, The Perk Downtown actively gives back to its community.
    "Coffee is a movement," said Heaberlin. "We focus on quality, consistency and treating people nice. We're local, we love our coffee and teas and we are a positive influence in the community," he says.
     So next time you're looking to change up your study scenery, have a cup of coffee and reflect on your bucket list at The Perk.