Luke Bennett
Like so many other students during these times, I find myself locked in my room doing my Zoom classes most of the day, and before I know it, four hours have passed by. The first thought that I have is that I need to get out and do something else. Whether that is going on a hike or finding somewhere else to do my homework, I just know that I need to get out of my room.
Coffee shops have become my savior this year. It became difficult to self-motivate and work in my room after being stuck there all day, which inspired me to explore some coffee shops around Colorado Springs.
As a now entirely online student during a pandemic, I started going to coffee shops because I found it so beneficial for my productivity and my mental health, allowing me to get work done while also getting out of the house. I was able to separate work and school from my home life.
One of my favorite coffee shops is Third Space Coffee, which is located off North Academy, right before Vickers Drive.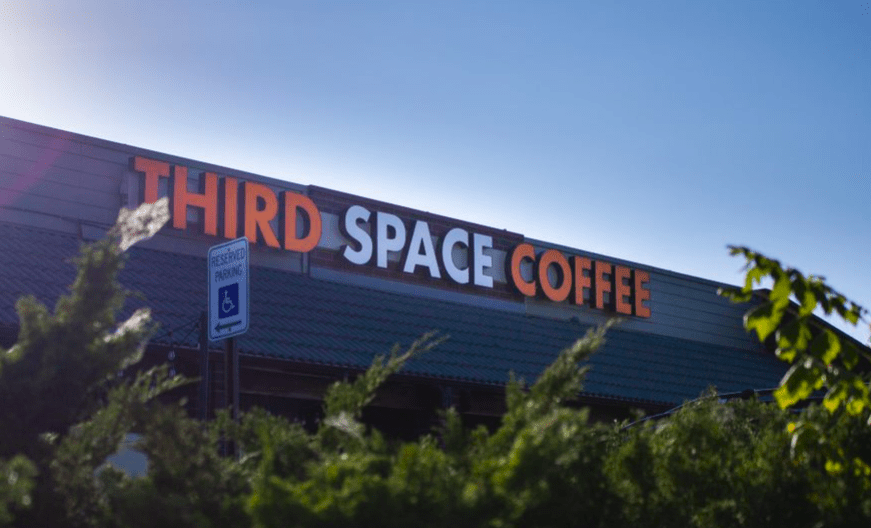 The first time I walked in, it felt like a cozy little nook where I could relax and do my work. I found that the energy there, with the music and the fresh smell of the donuts being cooked, made it a great place to clear my head and focus.
Regarding the atmosphere of Third Space, manager Emma Mitchell said, "We have a very spacious and friendly environment that helps college students feel comfortable when studying here." A young person herself, she said, "I often do come here to study, and I feel it's a great place to do homework or meet with friends to study or hang out."
Besides the environment, Third Space also offers a menu filled with coffee drinks, French sodas and sweet treats, like their mini donuts. Their menu is not just filled with basic drinks but has many different options of coffee and non-coffee drinks. They also offer a 5 percent discount for college students, making the coffee, drinks and food more affordable for local patrons from UCCS.
Owner Tanya Mitchell bought Third Space this past July when the previous owner, Rowland Smith, stepped down. She said that when she took over, she wanted it to be "a place more like a hangout, where you can lay back and enjoy your time."
Mitchell also wanted to expand the menu and hire more staff. She has done that very well, now having super friendly staff and a menu filled with delicious food and drinks.
"Third Space Coffee is a place all about community, and we strive to make it a place that feels like a community in Colorado Springs," Mitchell said.
I believe she has achieved her goal.
When I go there, I feel like I am around people like me, young or old, who are enjoying a change in scenery and feeling a renewed sense of focus.
Third Space Coffee is a great place to go out and get work done, or just relax, especially if you're tired of school invading your bedroom.